Recommended Insurance Brokers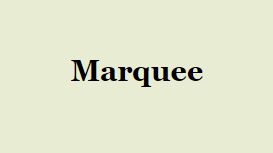 We had over 1300 visitors to the Marquee Suppliers Pavilion who were all invited to a free lunch courtesy of BBQ Unique's award winning Hog Roast and a free drink at the Alpine Bar run by UK Mobile

Bars. Then guests were invited to have a shot at the top prize in the Hole-in-One competition for a £50,000 LandRover Discovery 4 courtesy of CoverMarque Ltd. (Insurance) and Hunters LandRover of Southampton.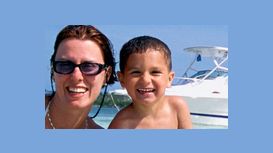 After the success of our Voyager to Europe breakdown cover, that has protected thousands of people who take their car to the European continent each year, we are pleased to announce that we have. With

the recent warnings about the potential volcanic eruption in Iceland prompting a rush of calls to our office, we thought it would be a good opportunity to explain the wide range of cover and.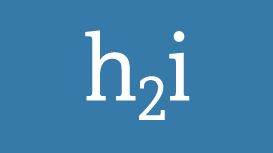 Our aim is to provide 'sleep-easy' yet cost-effective insurance. We want to make things easy for you so you may concentrate on your business. To do this we will assist you in completing all the

necessary forms, we will retain records of all your insurance arrangements and should insurers wish to survey we will be there to represent you. Using our time for your benefit we will save you both time and money.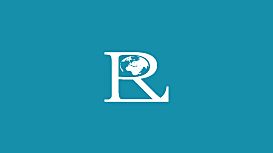 Established in 1984, Rickard Lazenby International is an Independent General Insurance broker with a wealth of international connections. The company has built a strong reputation for providing a

personal and bespoke Insurance Broking service to UK Companies large and small as well as to domestic customers. As a company we strive to provide a highly developed, personal service to all of our clients.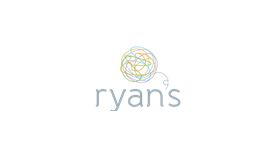 Welcome to Ryan's - whether you are looking for personal insurance products including home, motor and travel or you require insurance solutions and risk management advice for your business, our

specialist divisions will help you to find a solution to meet your specific needs. NCI started from scratch in 2000 with a single product - breakdown recovery. The aim was to offer members an alternative to the well-known brands in the breakdown and recovery industry. By offering

competitive rates and excellent service we grew rapidly and now have hundreds of thousands of customers across our product portfolio. We offer a comprehensive range of products from breakdown cover, car, home and travel insurance right through to cover for your beloved pet.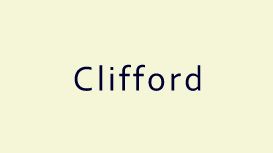 Clifford Challinor has grown from and retains deep roots within the communities it serves. Established in 1950, the company has grown steadily in strength and size. Today as part of the Rees Astley

Group, with offices in Shrewsbury, Aberystwyth and Newtown, we are recognised as being one of the leading firms of Insurance Brokers & Independent Financial Advisers in Mid & West Wales, Shropshire and the West Midlands.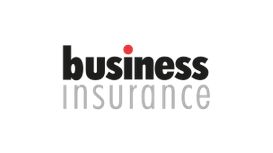 easy-business-insurance.co.uk
In recent years we have been successful in providing quality insurance cover for the SME market, in particular for Public Houses, Restaurants and Takeaways. Our experienced team are dedicated to make

buying business insurance as easy and affordable as we can. To make it even simpler for our clients to take out insurance cover for their business, we have developed an online system which is 'easy' to use and enables you to complete the transaction in minutes.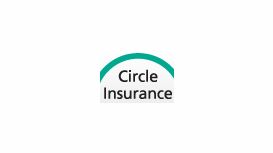 When the unthinkable happens we will be there to help you every step of the way, regardless of your premium we will offer you the same level of service, our best. We have claims teams in every office

and they will advise you on the process of submitting your claim. This will depend on the class of insurance and our trusted claims managers will guide you every step of the way whether it be which paperwork you will need, how many estimates are required to where to send it all.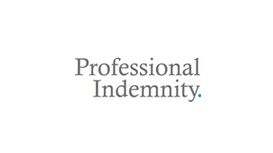 We are Professional Indemnity Insurance Brokers and have been delivering quotations online since 2010 to thousands of professionals. Using clever technology you can quickly compare the most

competitive quotes from many top insurance companies. You can then buy your PI insurance instantly and securely, whenever it's convenient for you. Your new insurance documents are then available to download immediately!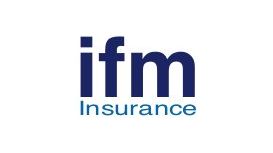 When Ian Frank Micklethwaite first launched an independent insurance broker in Sheffield it was founded on the premise that it would always put its clients first. Almost 40 years later, whilst IFM has

grown into one of the largest brokers in South Yorkshire, that philosophy of always putting the client first remains at the core of everything it does.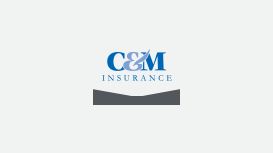 At C&M Insurance we have access to a large number of reputable insurers who provide an excellent claims handling service and good insurance policy benefits. We can arrange business insurance

whether you're trading from a shop, office or factory, no matter how big or small. As independent insurance brokers, we will provide you with 100% unbiased advice, comparing quotes and selecting the most suitable policy for your business.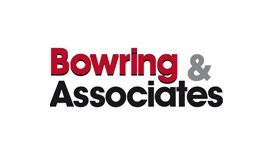 2012-2014 - Director at Charles Taylor Insurance Services. Guy's duties were to develop a new Fee Collection Service to complement CTIS's other offerings to the London Insurance Market. Prior to 2006,

employed by brokers (Glanvill Enthoven, Minet & Aon), underwriters (Harbour Assurance UK & Imperio Re UK) and consultancies (Chiltington Intermediaries).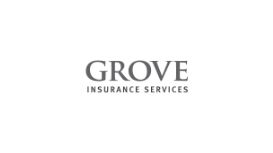 We are the preferred partner of the Marketing Agencies Association (MAA), providing members with a whole range of insurance services at preferential rates. Whatever the size and nature of your

business, we will work with you to identify your insurable risks and provide a tailored solution at a very competitive rate.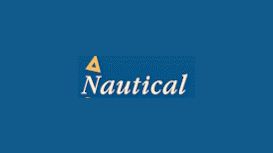 The Managing Director/Underwriter has over 30 years experience in the marine insurance industry as well as being actively involved in sailing and motor cruising. The Claims Manager has been involved

in handling marine insurance claims for over 20 years.
---
Nowadays, there are so many options on the market when it comes to insurance, therefore you may find it overwhelming to choose a reliable insurance broker that meets your expectations and needs. When choosing an insurance broker, most people will consider a bunch of different factors and aspects that will affect their final decision, some of the most popular ones of them being the price of the insurance and online reviews, referrals, recommendations. However, while these both measures can affect and dictate your choice of an insurance broker to a big extent, they are both not enough for making the best decision. So if you want to find the best insurance broker for your needs and requirements, here are some of the main aspects you want to consider.
Choosing an Insurance Broker – Reviews and Referrals
Of course, the first thing many people will do when looking for an insurance broker is to gather as much information and opinions from as many different sources as possible. Asking for recommendations, referrals, and checking out all online reviews and testimonials available in a good start to help you at least narrow down your options to the best insurance broker for your needs. Since consumer reviews can be based on different experiences with different types of insurances, some of them won't help you make a final choice and choosing an insurance broker. Furthermore, keep in mind that some reviews may be biased towards and insurance broker and service. Therefore, you want to take your time and research all the information online carefully. When reading online reviews for an insurance broker it is always good to understand what the writer is referring to, what type of insurance broker service they have purchased, and then decide if the experience and opinion shared is relevant to you. Also, consider carefully if the experience shared online for an insurance broker is referred to a person, representative and employee of the insurance broker, or a certain insurance broker service/product. Finally, if you want to further discuss an online review of an employee of the insurance broker, do not hesitate to contact the broker and speak to the person. They should be able to give you feedback and address the question you ask, from now on you can draw your conclusions.
Insurance Broker – Ranking and Comparison
Make sure to check out general consumer surveys when you want to compare one insurance broker with another or simply draw conclusions about the overall performance of an insurance broker. You can find these surveys online and they are a good measure for evaluating an insurance broker and its performance. Such surveys often compare one insurance broker to another side by side, which will help you narrow down your options quickly and easily. Keep in mind that you have to look for independent, unbiased rankings that are based on real customer reviews and options shared. Therefore, look for a ranking of an insurance broker only from credible and reliable sources.
Insurance Broker – Financial Stability and Strength
Whenever you are trying to figure out of an insurance broker is good or not, take into account its financial stability and strength too. A good insurance broker will normally perform financially good too. In order to pay out claims, an insurance broker should have assets and be financially stable and strong.
Insurance Company vs Insurance Broker
Local insurance companies can make a lot of difference when you choose an insurance broker. You want to look for an insurance broker representative or an agent, who can generally offer good customer service, is knowledgeable, experienced, and a good listener, someone competent enough to give good advice, someone reliable. You may choose to work with a reliable and reputable insurance broker, but it can also happen that their employee, who is your point of contact, is someone, who cannot offer the level of service you expect. So don't hesitate to research in-depth the insurance broker you buy your insurance from and also learn more about the representative of the insurance broker who sells you the insurance. In case you are able to build a good relationship with this insurance broker person, you will be able to get a lot of help when you need some.
Insurance Broker – Service Model
An insurance broker can offer a different service model compared to another insurance broker. For example, an insurance broker can sell insurance directly, while others will use a network. By understanding the service model of an insurance broker you will be able to make a more effective decision. Therefore, when choosing an insurance broker, make sure to consider it offers the type of customer support you expect, how it handles claims, who will resolve claims for you, etc. There are many different types of insurance products available on the market, make sure to find the one that best suits you and your needs.
Insurance Broker and Payment Plans
Some companies will offer more effective and flexible payment plans than others and this is one more factor you want to consider in order to make the best choice. Therefore, you want to also research and find out how the insurance broker you may be interested in working accepts payments. Furthermore, some companies may offer additional discounts and special offers, for example, a discount for automatic withdrawal, a discount for full payment upfront, etc. Make sure to discuss these aspects and possible offers that may be beneficial for you with the representative of the company you will contact. Such secondary but still possibly beneficial and important factors can also affect your final decision and help you make a choice you won't regret.
Choosing an insurance broker – reviews and referrals
Insurance broker – ranking and comparison
Insurance broker – financial stability and strength
Insurance company vs insurance broker
Insurance broker – service model
Insurance broker and payment plans