Recommended Insurance Brokers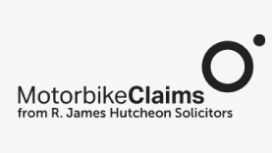 Motorbike Accident Claims is a service run by R.James Hutcheon Solicitors. A specialised team of solicitors with decades of experience handling accident claims. If you have been involved in a

motorbike or cycle accident that wasn't your fault, Motorbike Accident Claims can help. Operating on a No Win, No Fee basis, they will aim to get you the maximum compensation you deserve.
If you are a motorcyclist who has been injured in a motorbike accident or you have lost a loved one through a fatal accident, you may be able to claim for compensation.
Road accidents are common but the risk of serious or life-changing injuries are far greater if you are a cyclist.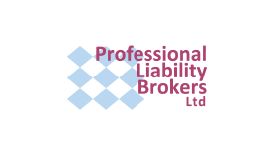 Specialist Professional Indemnity Brokers with our Directors having over 30 years' experience arranging insurances for Architects, Engineers, Surveyors, Solicitors, IFA's, Building Contractors,

Accountants and other professions.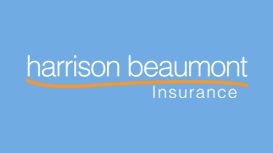 Harrison Beaumont Insurance has always been known for being specialists in providing Activity Travel insurance. We provide comprehensive activity travel insurance cover for Activities on Land, Air,

Water and Snow; we also provide comprehensive insurance for the activity equipment used. Where possible, all our products are available online for an instant quote and buy service.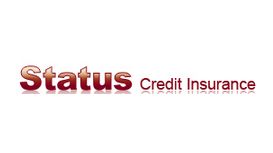 statuscreditconstruction.co.uk
Over the past two decades of continued success in the competitive credit insurance market we have learnt a number of lessons. 1. Can we help you get any money owed to you and help you stay viable as a

business? 2. Can we tailor make a policy to suit your "needs" and "budget"? 3. Will we make sure you have the "best overall credit insurance policy" that is available? 4. Will Status Credit Insurance Brokers Ltd support me during the 12 month policy period?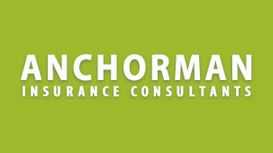 We were established back in 1998 since then we've been providing advice and finding outstanding levels of cover for a diverse range of businesses. In 2000 we introduced a Small Practice Professional

Indemnity Scheme for Sole Practitioners. Our clients include Chartered Surveyors, Engineers, Architects, Land Surveyors, Quantity Surveyors, Project Managers, Party Wall Surveyors, Estate and Letting Agents, Town Planners, Energy Assessors, Fire Safety Consultants and Health and Safety Professionals.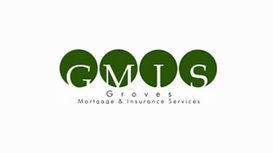 We provide private and corporate clients with truly professional financial advice. All of our staff members are trained to provide the customer service levels which you would expect from a

professional organisation. Whatever the economic climate, we will work with you to ensure that the financial products that you have remain suitable for your needs. We will help you to make the right choices when planning your financial portfolio.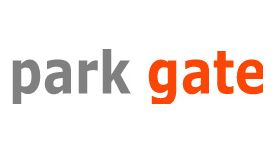 We offer whole of market advice for all types of customers, whether you are a first time buyer, home mover or looking to purchase a buy to let property. Being independent we are able to offer

impartial advice from the whole of the market to ensure you get the product that suits your financial needs.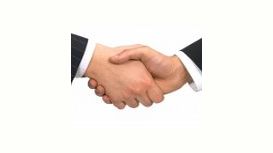 countyinsurancebrokers.co.uk
County Insurance Brokers is an independent practice providing free professional advice to it's clients. Established in 1972 we have been providing a full range of business and personal insurances for

clients throughout the UK for over forty years. Our experienced qualified staff place covers with major insurers and will provide you with advice and assistance, to ensure that you receive the right cover at a competitive price.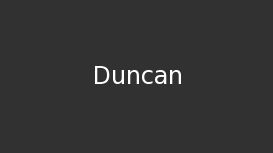 Duncan Insurance & Mortgage Services Ltd. are a family run business with over 60 years experience specialising in the difficult mortgage market. We are a fully independent local company with offices

in both East & West Sussex who offer professional advice and superior personal customer service. We undertake comprehensive market research to ensure you get the best mortgage or insurance product.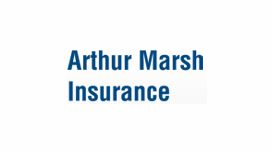 Insurance is about protecting what you value most; your business, home, family and future. When buying insurance, you need good advice to help you to choose cover that will offer the protection that

you expect when you need it. That's where we at Arthur Marsh come in. We focus on you, meeting your needs and exceeding your expectations.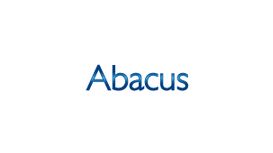 With qualified advisers, many of whom have over 20 years experience in dealing with service personnel of all ranks, you can be confident that we know what we are talking about and that whatever

circumstances may arise they will be handled by friendly, knowledgeable and experienced staff. Whether you are in the Army, Royal Navy, Royal Marines or RAF we want Abacus to be your first port of call.
Hall Insurance is a leading independent insurance broker which specialises in providing insurance services to corporations and private individuals. We offer a range of insurance services and solutions

catered to the specific needs of our clients. Operating from a central London location, Hall Insurance is a highly trained and motivated organisation, that is dedicated to providing quality service to our clients.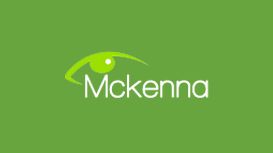 Are you juggling lots of debts? Do you find yourself in mortgage arrears, credit card debt, purchase agreements, and in bad debt? If you do, we, McKenna & Associates are here to give you debt

consolidation options, and financial advice to establish which solution will be best suited for your current and future financial needs. Our loan experts, who have over 12 years experience, will help you combine all monthly payments into a single, affordable payment.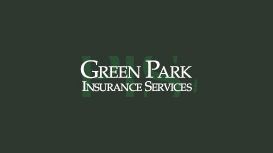 Green Park Insurance Services Ltd (GPIS) is a specialist general insurance broker in the private client and commercial property markets, providing expert advice and structured insurance programmes for

high net worth individuals and investors in property. GPIS delivers a tailored approach to these very different areas of insurance.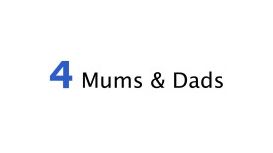 Here at Insurance4MumsandDads we give you the peace of mind you're looking for by searching across the whole uk market to offer you the most suitable products for your needs and circumstances. Whether

you're protecting a mortgage, your home or your income, you can rest assured that if one day the worst were to happen you will be protected by a policy from one of the UK's leading insurers.
---
Nowadays, there are so many options on the market when it comes to insurance, therefore you may find it overwhelming to choose a reliable insurance broker that meets your expectations and needs. When choosing an insurance broker, most people will consider a bunch of different factors and aspects that will affect their final decision, some of the most popular ones of them being the price of the insurance and online reviews, referrals, recommendations. However, while these both measures can affect and dictate your choice of an insurance broker to a big extent, they are both not enough for making the best decision. So if you want to find the best insurance broker for your needs and requirements, here are some of the main aspects you want to consider.
Choosing an Insurance Broker – Reviews and Referrals
Of course, the first thing many people will do when looking for an insurance broker is to gather as much information and opinions from as many different sources as possible. Asking for recommendations, referrals, and checking out all online reviews and testimonials available in a good start to help you at least narrow down your options to the best insurance broker for your needs. Since consumer reviews can be based on different experiences with different types of insurances, some of them won't help you make a final choice and choosing an insurance broker. Furthermore, keep in mind that some reviews may be biased towards and insurance broker and service. Therefore, you want to take your time and research all the information online carefully. When reading online reviews for an insurance broker it is always good to understand what the writer is referring to, what type of insurance broker service they have purchased, and then decide if the experience and opinion shared is relevant to you. Also, consider carefully if the experience shared online for an insurance broker is referred to a person, representative and employee of the insurance broker, or a certain insurance broker service/product. Finally, if you want to further discuss an online review of an employee of the insurance broker, do not hesitate to contact the broker and speak to the person. They should be able to give you feedback and address the question you ask, from now on you can draw your conclusions.
Insurance Broker – Ranking and Comparison
Make sure to check out general consumer surveys when you want to compare one insurance broker with another or simply draw conclusions about the overall performance of an insurance broker. You can find these surveys online and they are a good measure for evaluating an insurance broker and its performance. Such surveys often compare one insurance broker to another side by side, which will help you narrow down your options quickly and easily. Keep in mind that you have to look for independent, unbiased rankings that are based on real customer reviews and options shared. Therefore, look for a ranking of an insurance broker only from credible and reliable sources.
Insurance Broker – Financial Stability and Strength
Whenever you are trying to figure out of an insurance broker is good or not, take into account its financial stability and strength too. A good insurance broker will normally perform financially good too. In order to pay out claims, an insurance broker should have assets and be financially stable and strong.
Insurance Company vs Insurance Broker
Local insurance companies can make a lot of difference when you choose an insurance broker. You want to look for an insurance broker representative or an agent, who can generally offer good customer service, is knowledgeable, experienced, and a good listener, someone competent enough to give good advice, someone reliable. You may choose to work with a reliable and reputable insurance broker, but it can also happen that their employee, who is your point of contact, is someone, who cannot offer the level of service you expect. So don't hesitate to research in-depth the insurance broker you buy your insurance from and also learn more about the representative of the insurance broker who sells you the insurance. In case you are able to build a good relationship with this insurance broker person, you will be able to get a lot of help when you need some.
Insurance Broker – Service Model
An insurance broker can offer a different service model compared to another insurance broker. For example, an insurance broker can sell insurance directly, while others will use a network. By understanding the service model of an insurance broker you will be able to make a more effective decision. Therefore, when choosing an insurance broker, make sure to consider it offers the type of customer support you expect, how it handles claims, who will resolve claims for you, etc. There are many different types of insurance products available on the market, make sure to find the one that best suits you and your needs.
Insurance Broker and Payment Plans
Some companies will offer more effective and flexible payment plans than others and this is one more factor you want to consider in order to make the best choice. Therefore, you want to also research and find out how the insurance broker you may be interested in working accepts payments. Furthermore, some companies may offer additional discounts and special offers, for example, a discount for automatic withdrawal, a discount for full payment upfront, etc. Make sure to discuss these aspects and possible offers that may be beneficial for you with the representative of the company you will contact. Such secondary but still possibly beneficial and important factors can also affect your final decision and help you make a choice you won't regret.
Choosing an insurance broker – reviews and referrals
Insurance broker – ranking and comparison
Insurance broker – financial stability and strength
Insurance company vs insurance broker
Insurance broker – service model
Insurance broker and payment plans