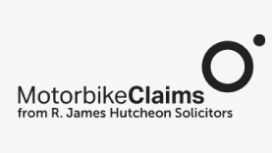 We have experienced motorbike accident claims and cycle accident claims solicitors specialising in serious injury or fatal accident claims. As solicitors in this area of the law, we will claim the maximum compensation you deserve without fear or favour.
We appreciate that injuries sustained in these types of accidents can be particularly serious or fatal to motorcyclists and cyclists due to their vulnerability. Have you been involved in an accident? Use our online resources to find out learn about your options. Contact us for free, no-obligation advice about your claim.
Business Verification Status
Services
If you are a motorcyclist who has been injured in a motorbike accident or you have lost a loved one through a fatal accident, you may be able to claim for compensation. Our experienced team of solicitors hold years of experience in motorbike claims. We are here to get you the compensation you deserve. Do you need further advice and information before pursuing a claim or is there anything you're unsure of? You've come to the right place. We will help guide you through the various aspects of making a claim.
Road accidents are common but the risk of serious or life-changing injuries are far greater if you are a cyclist. In fact, statistics show that there are about 19,000 cyclist fatalities and injuries every year including 3000 killed or seriously injured. The compensation a cyclist is owed can be down to a number of factors, including what part of the body has been injured and the severity of such injuries.
Reviews and Ratings
We do not have any reviews about Motorbike Claims available right now.