Recommended Insurance Brokers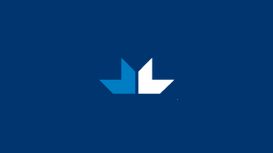 Providing advice and information on a broad range of carefully selected Insurer's offering Comprehensive and Third Party, Fire and Theft Cover for Private Cars and Commercial Vehicles. Additional

cover available for Legal Cover, Claims Management and Breakdown Cover and we are able to issue policy documentation instantly for the majority of Insurers.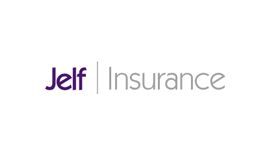 insurance-partnership.com
May I extend to you a very warm welcome to our website, reflecting another key stage in our evolution - formation of a bespoke group proposition delivering a dedicated client centric risk solution

service. This is a direct response to the increasingly complex and demanding challenges facing our clients and is delivered by an innovative and energetic team of empowered people, experienced and recognised in their individual disciplines.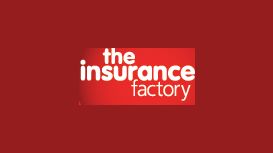 insurancefactorycommercial.co.uk
If you're looking for commercial insurance advice then you've come to the right place! Insurance Factory Commercial offer tailored insurance solutions for corporate and commercial risks. Whatever your

trade or profession, our excellent relationships with leading UK insurers will enable us to negotiate competitive terms for you.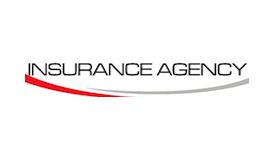 reliantinsuranceagency.co.uk
We all know how important it is to have the right business insurance - after all, the right cover will give you peace of mind, knowing your business is properly covered should the unforeseen happen.

That is why we do everything possible to make the process of choosing an insurance policy that is appropriate for your business as transparent and straightforward as possible.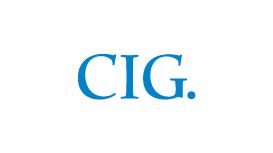 Let our team of experienced brokers help you through the maze of household, motor and all Personal Lines insurance. Call us now and you'll speak to a broker immediately - no time consuming automated

options to select! With bespoke solutions that range from risk management to captive insurance our highly skilled team create powerful programmes that not only protect your business but help it grow.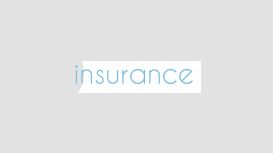 If you are looking for an innovative insurance advisor who will get to understand your business and tailor an insurance arrangement that provides value for money, then look no further. Our expertise,

honesty and professionalism allow us to build lasting relations with our clients. Our philosophy is simple: building long term sustainable relationships with our clients that consistently satisfy their requirements.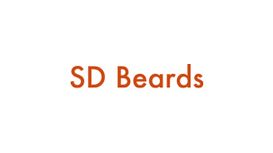 SD Beards Ltd is an Appointed Representative of Stonebridge Mortgage Solutions Ltd., which is authorised and regulated by the Financial Conduct Authority. The guidance and/or advice contained within

this website is subject to the UK regulatory regime and is therefore intended for UK residents only.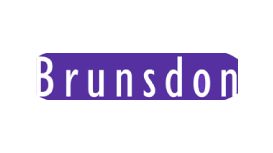 Brunsdon is a trading name of Brunsdon LLP. Brunsdon LLP, Brunsdon Financial Services Ltd., and Brunsdon Insurance Brokers Ltd. are authorised and regulated by the Financial Conduct Authority (FCA).

The guidance and/or advice contained within this website is subject to the UK regulatory regime and is therefore restricted to consumers based in the UK.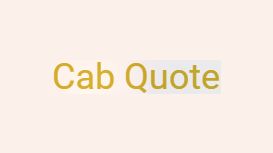 We have many taxi insurance deals available for experienced and new public hire and private hire taxi drivers. Our taxi insurance advisors are experienced at offering you the best cover and advice,

however many years you've been driving. Multi-vehicle taxi fleet insurance and taxi base insurance is also available. As a independent taxi insurance broker, .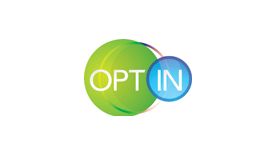 We are experts in truck insurance, whether you are a haulage company, a merchant haulier or simply have an HGV vehicle, we can help you. We pride ourselves on our expertise in the haulage insurance

market and will work with you to get a great policy for your needs.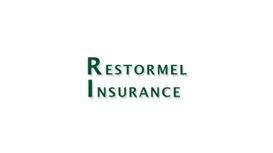 restormelinsuranceservices.com
We are a family run business, who prides themselves on excellent customer service and advice. We are able to provide our customers with the benefit of our employee's experience, equating to a combined

knowledge in excess of 150 years within the insurance industry. In 1995 we started our business in Lostwithiel and have grown year on year.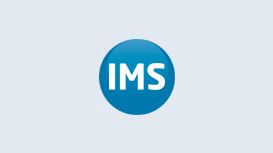 Established in 1985, IMS Insurance provides specialist insurance products for a range of sectors in the UK. IMS is committed to arranging insurance contracts based around client needs and providing

the highest calibre of service and support. We cultivate close working relationships with our clients and focus on providing the right policies, in addition we pride ourselves on our personal responsive service and high standards.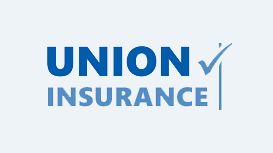 Union Insurance is a trading name of Union Income Benefit (UIB). We aim to provide working people and their families with access to greater financial security through insurance policies that protect

against the financial impact of major life traumas. So far more than 1.5 million trade union members have benefitted from our products and 12 years of experience.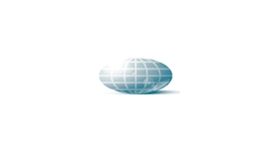 Groves, John & Westrup can trace their maritime insurance roots back to 1826. Today we are one of the largest UK Boat Insurers. Our experience means when you insure through us you are in safe hands.

You have immediate access to underwriters and claims specialists, making the process as fast and efficient as possible.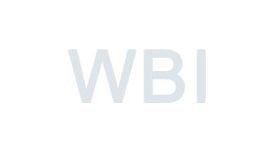 waynebeachinsurance.co.uk
Wayne Beach Insurance is a specialist insurance advisor. Wayne, an Institute Registered Insurance Broker, is a veteran of the insurance industry having founded a major local brokerage in August 1988

after having spent the previous 14 years working for a prominent National Insurance Broker. The company specialises in arranging commercial insurance for all types of industries, manufacturers, hauliers, garages, professions and service industries, also arranging personal insurances.
---
Nowadays, there are so many options on the market when it comes to insurance, therefore you may find it overwhelming to choose a reliable insurance broker that meets your expectations and needs. When choosing an insurance broker, most people will consider a bunch of different factors and aspects that will affect their final decision, some of the most popular ones of them being the price of the insurance and online reviews, referrals, recommendations. However, while these both measures can affect and dictate your choice of an insurance broker to a big extent, they are both not enough for making the best decision. So if you want to find the best insurance broker for your needs and requirements, here are some of the main aspects you want to consider.
Choosing an Insurance Broker – Reviews and Referrals
Of course, the first thing many people will do when looking for an insurance broker is to gather as much information and opinions from as many different sources as possible. Asking for recommendations, referrals, and checking out all online reviews and testimonials available in a good start to help you at least narrow down your options to the best insurance broker for your needs. Since consumer reviews can be based on different experiences with different types of insurances, some of them won't help you make a final choice and choosing an insurance broker. Furthermore, keep in mind that some reviews may be biased towards and insurance broker and service. Therefore, you want to take your time and research all the information online carefully. When reading online reviews for an insurance broker it is always good to understand what the writer is referring to, what type of insurance broker service they have purchased, and then decide if the experience and opinion shared is relevant to you. Also, consider carefully if the experience shared online for an insurance broker is referred to a person, representative and employee of the insurance broker, or a certain insurance broker service/product. Finally, if you want to further discuss an online review of an employee of the insurance broker, do not hesitate to contact the broker and speak to the person. They should be able to give you feedback and address the question you ask, from now on you can draw your conclusions.
Insurance Broker – Ranking and Comparison
Make sure to check out general consumer surveys when you want to compare one insurance broker with another or simply draw conclusions about the overall performance of an insurance broker. You can find these surveys online and they are a good measure for evaluating an insurance broker and its performance. Such surveys often compare one insurance broker to another side by side, which will help you narrow down your options quickly and easily. Keep in mind that you have to look for independent, unbiased rankings that are based on real customer reviews and options shared. Therefore, look for a ranking of an insurance broker only from credible and reliable sources.
Insurance Broker – Financial Stability and Strength
Whenever you are trying to figure out of an insurance broker is good or not, take into account its financial stability and strength too. A good insurance broker will normally perform financially good too. In order to pay out claims, an insurance broker should have assets and be financially stable and strong.
Insurance Company vs Insurance Broker
Local insurance companies can make a lot of difference when you choose an insurance broker. You want to look for an insurance broker representative or an agent, who can generally offer good customer service, is knowledgeable, experienced, and a good listener, someone competent enough to give good advice, someone reliable. You may choose to work with a reliable and reputable insurance broker, but it can also happen that their employee, who is your point of contact, is someone, who cannot offer the level of service you expect. So don't hesitate to research in-depth the insurance broker you buy your insurance from and also learn more about the representative of the insurance broker who sells you the insurance. In case you are able to build a good relationship with this insurance broker person, you will be able to get a lot of help when you need some.
Insurance Broker – Service Model
An insurance broker can offer a different service model compared to another insurance broker. For example, an insurance broker can sell insurance directly, while others will use a network. By understanding the service model of an insurance broker you will be able to make a more effective decision. Therefore, when choosing an insurance broker, make sure to consider it offers the type of customer support you expect, how it handles claims, who will resolve claims for you, etc. There are many different types of insurance products available on the market, make sure to find the one that best suits you and your needs.
Insurance Broker and Payment Plans
Some companies will offer more effective and flexible payment plans than others and this is one more factor you want to consider in order to make the best choice. Therefore, you want to also research and find out how the insurance broker you may be interested in working accepts payments. Furthermore, some companies may offer additional discounts and special offers, for example, a discount for automatic withdrawal, a discount for full payment upfront, etc. Make sure to discuss these aspects and possible offers that may be beneficial for you with the representative of the company you will contact. Such secondary but still possibly beneficial and important factors can also affect your final decision and help you make a choice you won't regret.
Choosing an insurance broker – reviews and referrals
Insurance broker – ranking and comparison
Insurance broker – financial stability and strength
Insurance company vs insurance broker
Insurance broker – service model
Insurance broker and payment plans