Recommended Insurance Brokers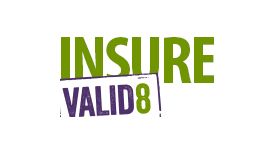 By proceeding with the quotation you are confirming that the following information is true and correct. To ensure our insurers and credit providers have the necessary facts to assess your insurance

risk, verify your identity, to help prevent fraud and to provide you with their best premium and payment options, they may obtain information from third parties at quotation and renewal and in certain circumstances where policy amendments are requested.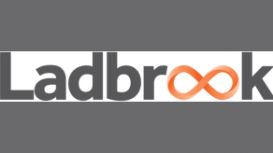 Founded the company at the start of the millennium having worked with Voluntary Sector Organisations since 1994. Qualified and registered as an Independent Insurance Broker, Martin devotes 99% of his

time to the Voluntary Sector. Having developed the company with Marie Hallowes, over the years Martin now spends more time giving talks and seminars to voluntary groups both small and large, who wish to understand the types of insurance cover available as well as whether or not they are needed.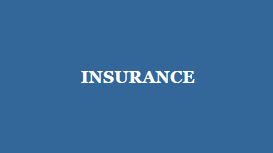 Founded in 1962, the company rapidly developed its client base and soon became a well renowned insurance outlet in the area offering a wide range of insurance products tailored to suit the

requirements of both retail and commercial policyholders. The driving principles behind the company have been its independence and professionalism in an ever changing and challenging industry.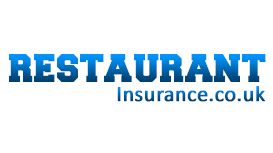 myrestaurantinsurance.co.uk
Takeaway Insurance is the site where you get suggestion and tips when it comes to policies for takeaway and restaurant insurance. The main ambition of our takeaway site is to give confidential

information and train the site visitors in respect of takeaway insurance.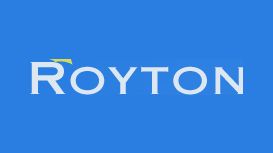 roytoninsurance-oldham.co.uk
Royton Insurance Services is an independent insurance broker and was established in 1989 by the current proprietor, Michael Taylor, who has over 35 years' experience in the insurance profession. We

are a member of the British Insurance Brokers Association and are authorised and regulated by the Financial Conduct Authority. We pride ourselves in providing a professional, personal service to our clients.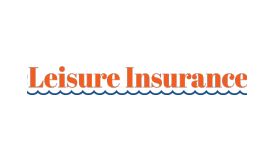 If you are on a fixed income, auto insurance can take a large chunk out of your bill money. You may qualify for a reduced rate if the following situations apply to you. The money that you save on your

insurance will come in handy so that you are able to pay your other bills or just purchase something that you want. If you're someone who doesn't drive daily and often walk or carpool with others to reach your destinations, you may qualify for a considerable amount of savings.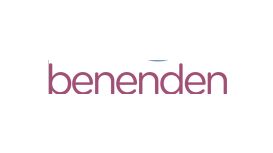 Welcome to Benenden - a group of organisations providing a range of different products but sharing the same powerful ethos. Our vision is to become the UK's leading health and wellbeing mutual

community. Our parent organisation is a mutual, founded in 1905.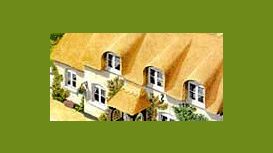 At Simply Thatch Insurance and Simply Listed Insurance we believe a unique kind of home deserves a unique kind of home insurance. With this in mind, we offer specialist, comprehensive thatch insurance

and listed house insurance policies at premiums that represent good value for money. Searching for thatch insurance can be a difficult task, especially given the limited number of specialist providers available in the market.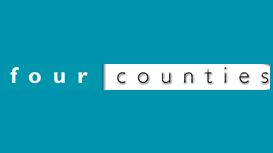 Four Counties Insurance Brokers Limited are registered in England, company No. 4849648. Registered address: Towergate House, Eclipse Park, Sittingbourne Road, Maidstone, Kent, ME14 3EN. Four Counties

Insurance Brokers Limited are authorised and regulated by the Financial Conduct Authority.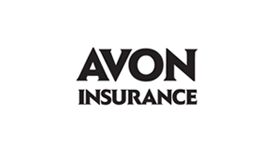 Avon Insurance plc is a UK insurance company and a wholly owned subsidiary of the NFU Mutual Group. Whether you bought your policy online, through your bank or via a paper application, there are many

ways in which Avon Insurance has worked with other companies to offer you personal accident insurance. Here is your one stop shop for all of the information you may need as a policyholder with us, from contact details to information on how to make a claim.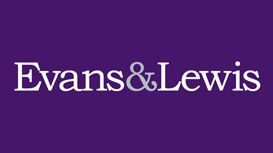 motor-trade-insurances.co.uk
One partner was from the commercial lines insurance sector and the other was involved with the logistics and transport industry and therefore was well versed in what was needed within the market. Over

several hot beverages they realised that there was a need to provide a combined motor trade insurance online quote service that had excellent service and a smoothly operating claims line for its clients.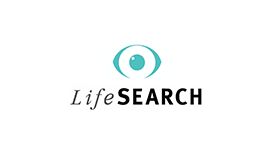 To help highlight the need for people to plan financially, LifeSearch supports The Seven Families Initiative, a charity-led campaign that provides a tax-free income for one year to seven families

where the main breadwinner has been forced out of work due to serious or long-term illness or disability. Find out more.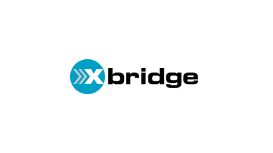 At Xbridge we believe in driving business forward through innovation and technology. Specialising in insurance and financial services, we are able to offer companies of all sizes and in all industries

a simple way to compare and buy business services through our Simply Business website and extensive network of partners. Simply Business enables businesses to compare multiple business insurance quotes in a matter of minutes.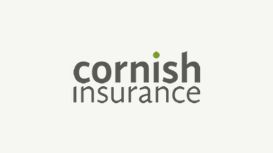 Cornish Insurance has built up an enviable reputation over 27 years providing unparalleled service to our clients. We have achieved an outstanding reputation whilst gaining respect throughout the

underwriting community. With our in-depth knowledge of the Insurance Industry we are able to understand any risk presented to us, and with our experience and insight of the markets, we are in a situation to use the UK Provincial, Lloyds or International Markets.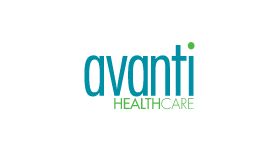 As our name suggests we are a healthcare partner for our clients and provide expert, independent and completely unbiased advice on Private Medical Insurance and associated health and well-being

products. Avanti Healthcare Ltd is fully authorised and regulated by the FCA. We are able to conduct whole of market reviews and customers can rely on our professional expertise, be that initially or throughout an enduring relationship. We are committed to acting in your best interests.
---
Nowadays, there are so many options on the market when it comes to insurance, therefore you may find it overwhelming to choose a reliable insurance broker that meets your expectations and needs. When choosing an insurance broker, most people will consider a bunch of different factors and aspects that will affect their final decision, some of the most popular ones of them being the price of the insurance and online reviews, referrals, recommendations. However, while these both measures can affect and dictate your choice of an insurance broker to a big extent, they are both not enough for making the best decision. So if you want to find the best insurance broker for your needs and requirements, here are some of the main aspects you want to consider.
Choosing an Insurance Broker – Reviews and Referrals
Of course, the first thing many people will do when looking for an insurance broker is to gather as much information and opinions from as many different sources as possible. Asking for recommendations, referrals, and checking out all online reviews and testimonials available in a good start to help you at least narrow down your options to the best insurance broker for your needs. Since consumer reviews can be based on different experiences with different types of insurances, some of them won't help you make a final choice and choosing an insurance broker. Furthermore, keep in mind that some reviews may be biased towards and insurance broker and service. Therefore, you want to take your time and research all the information online carefully. When reading online reviews for an insurance broker it is always good to understand what the writer is referring to, what type of insurance broker service they have purchased, and then decide if the experience and opinion shared is relevant to you. Also, consider carefully if the experience shared online for an insurance broker is referred to a person, representative and employee of the insurance broker, or a certain insurance broker service/product. Finally, if you want to further discuss an online review of an employee of the insurance broker, do not hesitate to contact the broker and speak to the person. They should be able to give you feedback and address the question you ask, from now on you can draw your conclusions.
Insurance Broker – Ranking and Comparison
Make sure to check out general consumer surveys when you want to compare one insurance broker with another or simply draw conclusions about the overall performance of an insurance broker. You can find these surveys online and they are a good measure for evaluating an insurance broker and its performance. Such surveys often compare one insurance broker to another side by side, which will help you narrow down your options quickly and easily. Keep in mind that you have to look for independent, unbiased rankings that are based on real customer reviews and options shared. Therefore, look for a ranking of an insurance broker only from credible and reliable sources.
Insurance Broker – Financial Stability and Strength
Whenever you are trying to figure out of an insurance broker is good or not, take into account its financial stability and strength too. A good insurance broker will normally perform financially good too. In order to pay out claims, an insurance broker should have assets and be financially stable and strong.
Insurance Company vs Insurance Broker
Local insurance companies can make a lot of difference when you choose an insurance broker. You want to look for an insurance broker representative or an agent, who can generally offer good customer service, is knowledgeable, experienced, and a good listener, someone competent enough to give good advice, someone reliable. You may choose to work with a reliable and reputable insurance broker, but it can also happen that their employee, who is your point of contact, is someone, who cannot offer the level of service you expect. So don't hesitate to research in-depth the insurance broker you buy your insurance from and also learn more about the representative of the insurance broker who sells you the insurance. In case you are able to build a good relationship with this insurance broker person, you will be able to get a lot of help when you need some.
Insurance Broker – Service Model
An insurance broker can offer a different service model compared to another insurance broker. For example, an insurance broker can sell insurance directly, while others will use a network. By understanding the service model of an insurance broker you will be able to make a more effective decision. Therefore, when choosing an insurance broker, make sure to consider it offers the type of customer support you expect, how it handles claims, who will resolve claims for you, etc. There are many different types of insurance products available on the market, make sure to find the one that best suits you and your needs.
Insurance Broker and Payment Plans
Some companies will offer more effective and flexible payment plans than others and this is one more factor you want to consider in order to make the best choice. Therefore, you want to also research and find out how the insurance broker you may be interested in working accepts payments. Furthermore, some companies may offer additional discounts and special offers, for example, a discount for automatic withdrawal, a discount for full payment upfront, etc. Make sure to discuss these aspects and possible offers that may be beneficial for you with the representative of the company you will contact. Such secondary but still possibly beneficial and important factors can also affect your final decision and help you make a choice you won't regret.
Choosing an insurance broker – reviews and referrals
Insurance broker – ranking and comparison
Insurance broker – financial stability and strength
Insurance company vs insurance broker
Insurance broker – service model
Insurance broker and payment plans