Recommended Insurance Brokers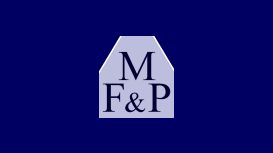 Established in 1979, Milne Friend and Partners is proud to be a completely independent family firm. As commercial insurance brokers, we provide most types of general insurance to a wide range of

clients. We have access to over eighty major insurers, wholesalers and specialist schemes.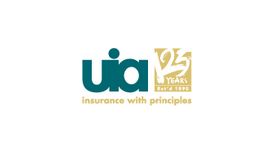 UIA is a mutual insurance company with over 100 years' experience of providing great value, high quality insurance to members of selected trade unions and other not-for-profit organisations. Our

services are also available to the general public hoping to benefit from our competitive premiums and wide cover on home insurance, travel insurance, pet insurance and car insurance.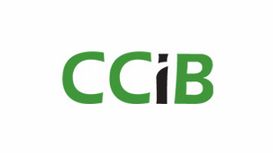 We are an Insurance Broker who pride ourselves on the service we offer to our customers. We have experienced staff who understands the requirements to combine wide cover from most leading insurers at

a realistic cost. We understand that circumstances are regularly changing in the world of industry and agriculture and it is important to provide professional support to find the right cover at the right price.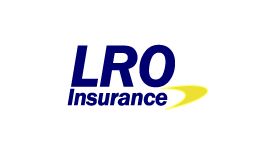 After eight years of successful trading, the company later became part of the Global Underwriters group in 2000, which today employs in excess of 230 employees spread across its offices in South

Africa and the United Kingdom. Being part of the Global Underwriters Group was a significant milestone for the company as its operating platforms were significantly strengthened by the provision of outsourced business support systems.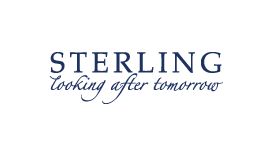 sterlinginsurancegroup.com
Sterling Insurance Group Limited is a subsidiary of Covéa's UK holding company, MMA Holdings UK plc, and a sister company to Covéa Insurance. Sterling operates across a number of different

specialist market sectors and offers a diverse range of products and services. Our business partners range from high street brokers to the UK's leading retail banks and financial institutions.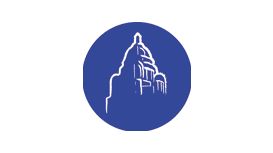 We only work with reputable insurers who have the underwriting capacity to provide the cover you need and offer the high service levels you expect. We are very proud of our experienced and

professional team of brokers who provide the highest level of service with a friendly, local touch.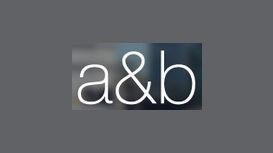 Formed in 1990, A&B Insurance Group have grown through strategic development, into a leading provider of insurance and risk management services to the Corporate and Marine sectors. Based in

Manchester, we service a broad range of clients business throughout the UK, US and Europe. Our insurance teams located in both the UK and US are extremely experienced in all fields of insurance and risk management.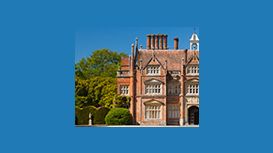 Martinez and Partners International Insurance Intermediary is a trading name for Martinez & Partners Ltd which is registered in England and Wales No 3068242 at Insurance House, Prisma Park, Berrington

Way, Basingstoke, Hampshire, RG24 8GT. Martinez & Partners Ltd is authorised and regulated by the Financial Conduct Authority, Firm Reference Number 306320.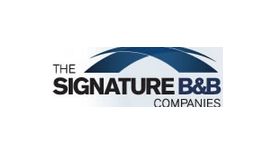 The Signature B&B Companies is a privately owned Insurance and Risk Mitigation Company. Our approach to today's challenging and tumultuous environment is to effectively manage evolving risks. We will

design a risk management plan specific to your needs, and to your risks. This custom plan will enable you to better manage risk and control your present and future insurance costs.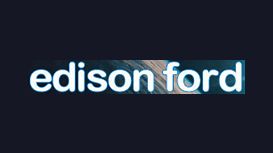 Edison Ford Insurance Brokers was established in 1992 by Stephen Keepin and Michael Ford. We have been trading for over 20 years, and have the experience and ability to identify exactly what each

individual client would need to adequately protect them against financial losses. Our clients stay with us because they can speak to an experienced insurance Broker who knows them and understands their circumstances and requirements.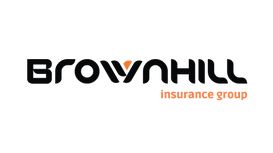 For over three decades, Brownhill Insurance Group have established the standards of expertise and innovation that still define us today. Our long term commitment, stability and performance have made

Brownhills a leading, specialist insurance provider. This is more than just a statement of purpose; we demonstrate this commitment in every insurance product we provide.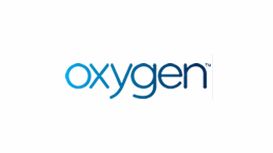 Oxygen Professional Risks is a specialist provider of liability and other insurances to the psychological and other people-based professions (or People-People!). The company is led by Steve Johnson

who has been working directly with these professions for more than 27 years.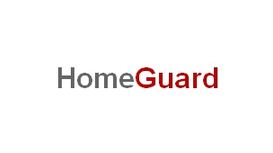 HomeGuard residential home emergency insurance provides a 247 emergency help line and National contractor repair service. We insure up to £1000 per claim in the event of an emergency in the home

like a burst pipe, blocked drain or your boiler breaks down.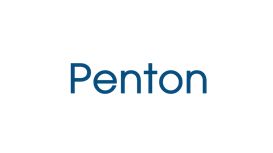 For over 35 years we have provided bespoke insurance solutions for clients in the Highbury and Islington area, as well as 1,000's of clients throughout the UK. In particular, our knowledge and

experience of this location means we have been able to offer local businesses, home and property owners the perfect solution to match their unique insurance needs.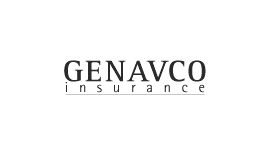 Genavco Insurance Limited, established in 1966, is an independent Insurance Broker, Lloyd's Broker and Risk Manager. Our clients range from large companies to small businesses as well as individuals.

All are equally important to us. Our long standing relationships with clients are testimony to the quality of our advice and service.
---
Nowadays, there are so many options on the market when it comes to insurance, therefore you may find it overwhelming to choose a reliable insurance broker that meets your expectations and needs. When choosing an insurance broker, most people will consider a bunch of different factors and aspects that will affect their final decision, some of the most popular ones of them being the price of the insurance and online reviews, referrals, recommendations. However, while these both measures can affect and dictate your choice of an insurance broker to a big extent, they are both not enough for making the best decision. So if you want to find the best insurance broker for your needs and requirements, here are some of the main aspects you want to consider.
Choosing an Insurance Broker – Reviews and Referrals
Of course, the first thing many people will do when looking for an insurance broker is to gather as much information and opinions from as many different sources as possible. Asking for recommendations, referrals, and checking out all online reviews and testimonials available in a good start to help you at least narrow down your options to the best insurance broker for your needs. Since consumer reviews can be based on different experiences with different types of insurances, some of them won't help you make a final choice and choosing an insurance broker. Furthermore, keep in mind that some reviews may be biased towards and insurance broker and service. Therefore, you want to take your time and research all the information online carefully. When reading online reviews for an insurance broker it is always good to understand what the writer is referring to, what type of insurance broker service they have purchased, and then decide if the experience and opinion shared is relevant to you. Also, consider carefully if the experience shared online for an insurance broker is referred to a person, representative and employee of the insurance broker, or a certain insurance broker service/product. Finally, if you want to further discuss an online review of an employee of the insurance broker, do not hesitate to contact the broker and speak to the person. They should be able to give you feedback and address the question you ask, from now on you can draw your conclusions.
Insurance Broker – Ranking and Comparison
Make sure to check out general consumer surveys when you want to compare one insurance broker with another or simply draw conclusions about the overall performance of an insurance broker. You can find these surveys online and they are a good measure for evaluating an insurance broker and its performance. Such surveys often compare one insurance broker to another side by side, which will help you narrow down your options quickly and easily. Keep in mind that you have to look for independent, unbiased rankings that are based on real customer reviews and options shared. Therefore, look for a ranking of an insurance broker only from credible and reliable sources.
Insurance Broker – Financial Stability and Strength
Whenever you are trying to figure out of an insurance broker is good or not, take into account its financial stability and strength too. A good insurance broker will normally perform financially good too. In order to pay out claims, an insurance broker should have assets and be financially stable and strong.
Insurance Company vs Insurance Broker
Local insurance companies can make a lot of difference when you choose an insurance broker. You want to look for an insurance broker representative or an agent, who can generally offer good customer service, is knowledgeable, experienced, and a good listener, someone competent enough to give good advice, someone reliable. You may choose to work with a reliable and reputable insurance broker, but it can also happen that their employee, who is your point of contact, is someone, who cannot offer the level of service you expect. So don't hesitate to research in-depth the insurance broker you buy your insurance from and also learn more about the representative of the insurance broker who sells you the insurance. In case you are able to build a good relationship with this insurance broker person, you will be able to get a lot of help when you need some.
Insurance Broker – Service Model
An insurance broker can offer a different service model compared to another insurance broker. For example, an insurance broker can sell insurance directly, while others will use a network. By understanding the service model of an insurance broker you will be able to make a more effective decision. Therefore, when choosing an insurance broker, make sure to consider it offers the type of customer support you expect, how it handles claims, who will resolve claims for you, etc. There are many different types of insurance products available on the market, make sure to find the one that best suits you and your needs.
Insurance Broker and Payment Plans
Some companies will offer more effective and flexible payment plans than others and this is one more factor you want to consider in order to make the best choice. Therefore, you want to also research and find out how the insurance broker you may be interested in working accepts payments. Furthermore, some companies may offer additional discounts and special offers, for example, a discount for automatic withdrawal, a discount for full payment upfront, etc. Make sure to discuss these aspects and possible offers that may be beneficial for you with the representative of the company you will contact. Such secondary but still possibly beneficial and important factors can also affect your final decision and help you make a choice you won't regret.
Choosing an insurance broker – reviews and referrals
Insurance broker – ranking and comparison
Insurance broker – financial stability and strength
Insurance company vs insurance broker
Insurance broker – service model
Insurance broker and payment plans