Recommended Insurance Brokers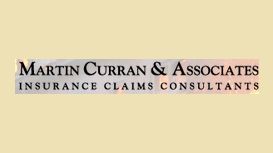 martincurraninsuranceclaims.co.uk
Martin Curran & Associates will act on your behalf regarding your insurance claim, ensuring the maximum settlement with the minimum delay. Make sure you are professionally represented and ensure a

successful outcome to your claim. If you are unfortunate enough to suffer damage or loss which involves an insurance claim we can deal with your Insurance Company on your behalf to achieve the best possible settlement.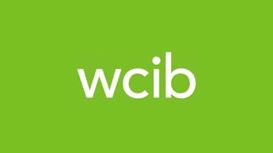 Our qualified and highly experienced team are people - not computers - and will work hard to fully understand your commercial business activities and insurance needs so that we can provide the cover

that you require along with the superior service that we aim to achieve. Don't worry if you are not sure what commercial cover you need - we don't expect you to have all the answers - that's our job! We have experience of a wide range of business sectors and trades to find the right solutions for you.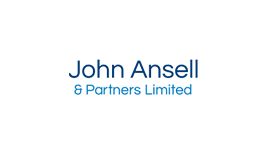 Since 1981, we've established ourselves as a leading independent insurance broker focusing on a few highly specialised kinds of insurance. Over several decades, we've got to know these insurance areas

inside out. We understand the special risks and have nurtured close relationships with insurers who provide cover that really will look after you when you need it to. We know what we're good at and we stick to it. We don't try to be all things to all potential clients.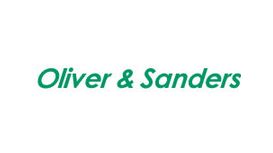 Oliver and Sanders Frome is a local, independent insurance broker specialising in Business and Personal insurances. Formerly Norton Brokers which served the Community since 1965, Oliver and Sanders

employs the same loyal staff and shares the same values as Norton Brokers by providing a professional and friendly advice based service to all its Customers. The key focus of our business is the commercial sector, and in particular, small and medium sized companies.
LBH Insurance is an independent insurance broker established in 1949 and based in Westcliff on Sea, Essex (30 Miles from London). Managing Director Anthony Paviour, Chartered Insurance Broker, and his

team have more than 120 years of combined insurance experience. Their enthusiasm for their profession is matched only by our desire to offer their best possible service for their customers.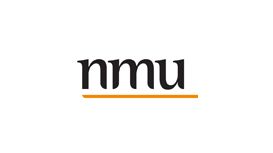 With offices in Dublin, Belfast, Glasgow, Leeds, Manchester, Birmingham, Letchworth, London and Maidstone, we are ideally placed to understand and meet the needs of brokers across the UK and Ireland.

NMU is a Service Company of Munich Re Underwriting Limited (MRUL), and all our insurances are backed by A-rated Lloyd's security. MRUL is the Managing Agent for Watkins Syndicate, giving us a placement route for specialist products, such as Ports and Terminals cover.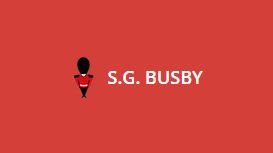 Operating from offices in Marlow and High Wycombe, we work with the leading insurance companies in the market, to ensure we provide cost effective insurance for both our business and personal clients.

Our team are experienced insurance professionals, and are trained to understand your unique needs, to formulate the perfect insurance cover.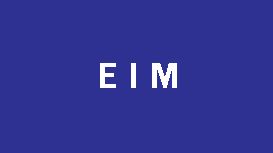 EMU Insurance is a general insurance independent intermediary offering a wide market place for all types of insurance requirements and we offer mortgages from the whole market. Our aim is to provide a

caring and professsional service for all our clients.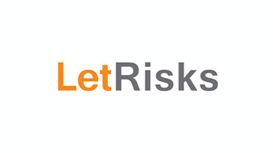 LetRisks brings together the combined strengths of Let Insurance Services (LIS) and PropertyRisks, under a single brand identity, as two of the UK's leading insurance and referencing firms. As of 1st

March 2012, both companies merged to form LetRisks, an exciting force within the let property market.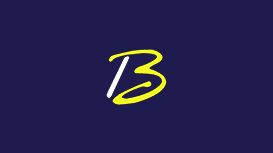 We arrange insurance protection for businesses and individuals and have expert specialist knowledge of the Care Sector including Care Home Insurance, Domiciliary Care and Supported Living Services. We

access a wide range of insurance solutions and set ourselves the highest standards of customer care so you can be confident that any enquiries you have will be dealt with in an efficient and courteous manner. However you wish to contact us, we'll be happy to help.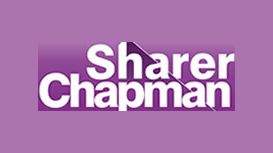 At Sharer Chapman we're committed to keeping you covered with a full range of flexible insurance policies for individual and commercial use. We have over 30 years' of experience behind us so you can

be sure that you get unrivalled advice and expert guidance. And, as a family-run business, we pride ourselves on the personal, friendly service that only a small independent insurance company can provide. After all, we understand the importance of getting the policy that's exactly right for your needs.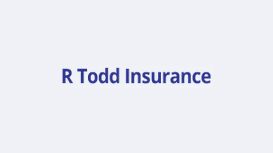 R Todd Insurance Services Ltd was started by Richard Todd in 1978 and for the whole of this time we have operated out of offices in the heart of Gorleston, Great Yarmouth. Richard's philosophy is very

much focused upon doing the best you can for the client from the outset and not just focus on beating their existing quote. If we can reduce costs, offer improved levels of cover while providing great levels of customer service then that is what we must do.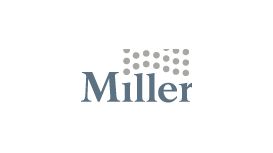 Miller is a specialist insurance and reinsurance broker, operating internationally and at Lloyd's. We handle reinsurance, complex large commercial insurance business and programmes & facilities.

Whether you are an experienced professional or just starting out in your career, Miller can offer you the freedom to flourish within our performance orientated, innovative and challenging environment.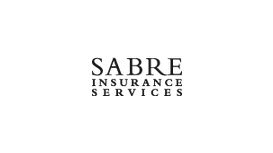 sabreinsuranceservices.co.uk
In this age of impersonal service and frustrating call centres we offer a very refreshing change to our clients. It is our aim to provide good old fashioned personal service combined with the latest

behind the scenes technology to give our clients experience, expertise and efficiency.
MPM Insurance Services have focused on providing bespoke insurance solutions for manufacturers and allied trades for 14 years. As part of KGJ Group which has its office in Wolverhampton, we have the

muscle to cater for all requirements. Together we believe that much of this country's heritage has come from the Midlands and we are proud to support and serve the businesses represented there. We would emphasise that insurance broking is more than presenting you with a policy at a competitive premium.
---
Nowadays, there are so many options on the market when it comes to insurance, therefore you may find it overwhelming to choose a reliable insurance broker that meets your expectations and needs. When choosing an insurance broker, most people will consider a bunch of different factors and aspects that will affect their final decision, some of the most popular ones of them being the price of the insurance and online reviews, referrals, recommendations. However, while these both measures can affect and dictate your choice of an insurance broker to a big extent, they are both not enough for making the best decision. So if you want to find the best insurance broker for your needs and requirements, here are some of the main aspects you want to consider.
Choosing an Insurance Broker – Reviews and Referrals
Of course, the first thing many people will do when looking for an insurance broker is to gather as much information and opinions from as many different sources as possible. Asking for recommendations, referrals, and checking out all online reviews and testimonials available in a good start to help you at least narrow down your options to the best insurance broker for your needs. Since consumer reviews can be based on different experiences with different types of insurances, some of them won't help you make a final choice and choosing an insurance broker. Furthermore, keep in mind that some reviews may be biased towards and insurance broker and service. Therefore, you want to take your time and research all the information online carefully. When reading online reviews for an insurance broker it is always good to understand what the writer is referring to, what type of insurance broker service they have purchased, and then decide if the experience and opinion shared is relevant to you. Also, consider carefully if the experience shared online for an insurance broker is referred to a person, representative and employee of the insurance broker, or a certain insurance broker service/product. Finally, if you want to further discuss an online review of an employee of the insurance broker, do not hesitate to contact the broker and speak to the person. They should be able to give you feedback and address the question you ask, from now on you can draw your conclusions.
Insurance Broker – Ranking and Comparison
Make sure to check out general consumer surveys when you want to compare one insurance broker with another or simply draw conclusions about the overall performance of an insurance broker. You can find these surveys online and they are a good measure for evaluating an insurance broker and its performance. Such surveys often compare one insurance broker to another side by side, which will help you narrow down your options quickly and easily. Keep in mind that you have to look for independent, unbiased rankings that are based on real customer reviews and options shared. Therefore, look for a ranking of an insurance broker only from credible and reliable sources.
Insurance Broker – Financial Stability and Strength
Whenever you are trying to figure out of an insurance broker is good or not, take into account its financial stability and strength too. A good insurance broker will normally perform financially good too. In order to pay out claims, an insurance broker should have assets and be financially stable and strong.
Insurance Company vs Insurance Broker
Local insurance companies can make a lot of difference when you choose an insurance broker. You want to look for an insurance broker representative or an agent, who can generally offer good customer service, is knowledgeable, experienced, and a good listener, someone competent enough to give good advice, someone reliable. You may choose to work with a reliable and reputable insurance broker, but it can also happen that their employee, who is your point of contact, is someone, who cannot offer the level of service you expect. So don't hesitate to research in-depth the insurance broker you buy your insurance from and also learn more about the representative of the insurance broker who sells you the insurance. In case you are able to build a good relationship with this insurance broker person, you will be able to get a lot of help when you need some.
Insurance Broker – Service Model
An insurance broker can offer a different service model compared to another insurance broker. For example, an insurance broker can sell insurance directly, while others will use a network. By understanding the service model of an insurance broker you will be able to make a more effective decision. Therefore, when choosing an insurance broker, make sure to consider it offers the type of customer support you expect, how it handles claims, who will resolve claims for you, etc. There are many different types of insurance products available on the market, make sure to find the one that best suits you and your needs.
Insurance Broker and Payment Plans
Some companies will offer more effective and flexible payment plans than others and this is one more factor you want to consider in order to make the best choice. Therefore, you want to also research and find out how the insurance broker you may be interested in working accepts payments. Furthermore, some companies may offer additional discounts and special offers, for example, a discount for automatic withdrawal, a discount for full payment upfront, etc. Make sure to discuss these aspects and possible offers that may be beneficial for you with the representative of the company you will contact. Such secondary but still possibly beneficial and important factors can also affect your final decision and help you make a choice you won't regret.
Choosing an insurance broker – reviews and referrals
Insurance broker – ranking and comparison
Insurance broker – financial stability and strength
Insurance company vs insurance broker
Insurance broker – service model
Insurance broker and payment plans