Recommended Insurance Brokers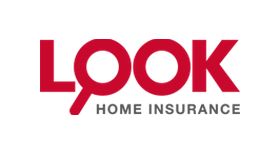 Here at LOOK, we understand that everyone's needs are different. That's why we take the time to find out exactly what your individual requirements are, and tailor your cover accordingly. And the great

thing is, by simply answering a few extra questions; you could find a dramatically lower cost for your home insurance. And you'll only need to do it once - because if you take out a home policy with us and don't make a claim, we'll make sure your premium stays the same price next year*.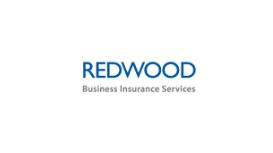 Authorised and regulated by the Financial Conduct Authority, we provide advice on all aspects of financial planning, insurance and protection to corporate and individual clients. All of our staff are

highly trained and qualified to offer the best possible advice and at the same time provide a friendly service from a family owned and run business.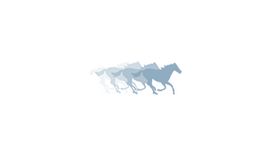 Welcome to Stoneways Insurance, the horse insurance specialists; working to give you the best cover for the lowest costs. Should something unfortunate happen to your horse, help reduce the worry

through having our insurance cover. As riders ourselves, we understand the costs of keeping a horse. So to help you keep costs down pay by direct debit and find out how much lower your annual payments are.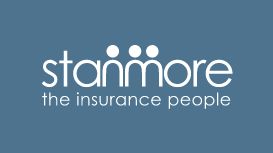 Stanmore Insurance Brokers Limited was established back in 1962 to provide a personal and professional insurance broking service to the local business community. The foundation of our successful

growth over the decades since has been the ability to evolve in the face of changing market conditions whilst sustaining our fundamental commitment to provide superior service. As an owner managed business we fully understand and appreciate the need for clear, relevant and cost effective advice.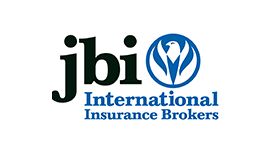 At JBI International Insurance Brokers, you get the benefit of over 35 years experience arranging innovative insurance cover for HM forces personnel, expatriates all over the world, landlords of UK

residential let property and UK residents. But we're more than a faceless corporation. When you choose JBI, you're choosing a company that takes pride in its personal, quality service, delivered with you in mind.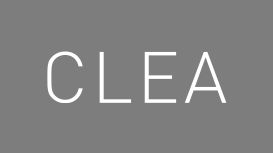 Businesses can come in all shapes and sizes and therefore when protecting your livelihood you want to be sure that every reasonable eventuality has been considered. We can help you ensure that your

insurance arrangements are relevant, secure and at a realistic price.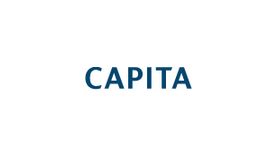 We have a proven track record and employ a team of highly experienced specialist advisers. Capita Specialist Insurance Solutions was formed when the Capita Group acquired two well established,

successful, niche specialist insurance solution providers; BEST Underwriting Agency and Wynchgate Insurance Brokers. BEST Underwriting Agency focused on risks in schools and Children and Young People's Services Departments at Local Authority level.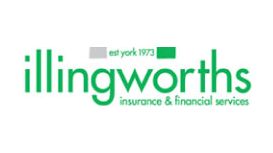 The business has thrived by providing excellent customer service and having friendly staff who are experts in their field. Many of our new customers come to us through recommendation, a testament to

our commitment to ensuring our clients receive the best service we can provide. In 2010 we moved to our new offices at the top of York's most famous street 'The Shambles' in the city's historic heart and within a 5 minute walk of the Minster.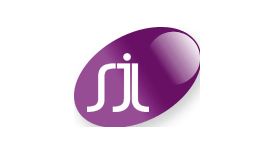 SJL Insurance Services (SJL) is an innovative, rapidly growing wholesale insurance broker based in Worcester specialising in property and commercial insurance nationwide. We pride ourselves on both

the quality of our products and the speed of our service. SJL Insurance Services may monitor or record telephone calls for training and marketing purposes.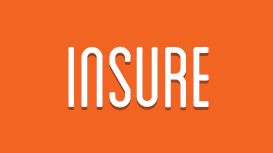 Insure As U Go offers an online quote engine so you are able to receive a quote quickly with instant price quotations and policy generation. You can save your quote and come back at a later date to

edit any details. Our innovative policy is super easy to use, understand and be in control of, making it easy to understand without any of the complications. The question fields are clear and simple to view, preventing any confusion.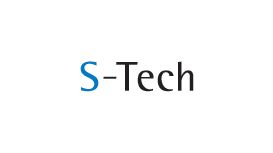 We aim to provide all customers, irrespective of size, with the highest standard of insurance broking and risk management service. S-Tech Insurance Services Ltd, based in Cambridge, was founded in

1982. Today it is a large independent and specialist insurance broker.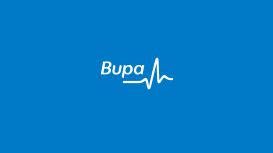 We do this by providing a broad range of healthcare services, support and advice to people throughout their lives. A leading international healthcare group, we run care homes, health centres, dental

centres and hospitals, offer personal and company health insurance and provide home healthcare, workplace health services, health assessments and chronic disease management services including health coaching.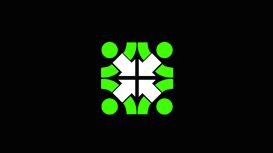 Principal Insurance is a specialist UK motorcycle insurance broker, offering excellent levels of service and cover to bikers across the UK. We pride ourselves on our customer service, backed by a

comprehensive panel of insurers, offering cover for the sportbike rider, commuter, classic, custom or trike rider. Principal has access to a variety of specialist motorcycle insurance schemes that can cover you for European touring use, for up to 90 days.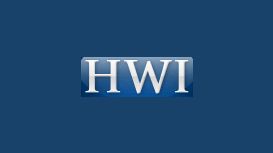 H W Wood Limited began offering insurance and risk management services in 1982. We are now an established Lloyd's broking house offering a wide range of specialist lines. As a wholly owned subsidiary

of the HWI Group we are proud of being truly independent. Situated within close proximity of Lloyd's of London, with affiliated offices around the world, we are perfectly positioned to offer global insurance solutions.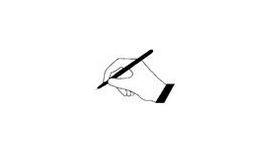 Novitas is a specialist in the insurance of motorcycles in the United Kingdom. We manage a number of schemes on behalf of leading UK insurers, arranging policies covering anything from a 49cc moped,

scooter, custom bike, courier bike, modified bike, commuter, sports tourer to a supersports bike.
---
Nowadays, there are so many options on the market when it comes to insurance, therefore you may find it overwhelming to choose a reliable insurance broker that meets your expectations and needs. When choosing an insurance broker, most people will consider a bunch of different factors and aspects that will affect their final decision, some of the most popular ones of them being the price of the insurance and online reviews, referrals, recommendations. However, while these both measures can affect and dictate your choice of an insurance broker to a big extent, they are both not enough for making the best decision. So if you want to find the best insurance broker for your needs and requirements, here are some of the main aspects you want to consider.
Choosing an Insurance Broker – Reviews and Referrals
Of course, the first thing many people will do when looking for an insurance broker is to gather as much information and opinions from as many different sources as possible. Asking for recommendations, referrals, and checking out all online reviews and testimonials available in a good start to help you at least narrow down your options to the best insurance broker for your needs. Since consumer reviews can be based on different experiences with different types of insurances, some of them won't help you make a final choice and choosing an insurance broker. Furthermore, keep in mind that some reviews may be biased towards and insurance broker and service. Therefore, you want to take your time and research all the information online carefully. When reading online reviews for an insurance broker it is always good to understand what the writer is referring to, what type of insurance broker service they have purchased, and then decide if the experience and opinion shared is relevant to you. Also, consider carefully if the experience shared online for an insurance broker is referred to a person, representative and employee of the insurance broker, or a certain insurance broker service/product. Finally, if you want to further discuss an online review of an employee of the insurance broker, do not hesitate to contact the broker and speak to the person. They should be able to give you feedback and address the question you ask, from now on you can draw your conclusions.
Insurance Broker – Ranking and Comparison
Make sure to check out general consumer surveys when you want to compare one insurance broker with another or simply draw conclusions about the overall performance of an insurance broker. You can find these surveys online and they are a good measure for evaluating an insurance broker and its performance. Such surveys often compare one insurance broker to another side by side, which will help you narrow down your options quickly and easily. Keep in mind that you have to look for independent, unbiased rankings that are based on real customer reviews and options shared. Therefore, look for a ranking of an insurance broker only from credible and reliable sources.
Insurance Broker – Financial Stability and Strength
Whenever you are trying to figure out of an insurance broker is good or not, take into account its financial stability and strength too. A good insurance broker will normally perform financially good too. In order to pay out claims, an insurance broker should have assets and be financially stable and strong.
Insurance Company vs Insurance Broker
Local insurance companies can make a lot of difference when you choose an insurance broker. You want to look for an insurance broker representative or an agent, who can generally offer good customer service, is knowledgeable, experienced, and a good listener, someone competent enough to give good advice, someone reliable. You may choose to work with a reliable and reputable insurance broker, but it can also happen that their employee, who is your point of contact, is someone, who cannot offer the level of service you expect. So don't hesitate to research in-depth the insurance broker you buy your insurance from and also learn more about the representative of the insurance broker who sells you the insurance. In case you are able to build a good relationship with this insurance broker person, you will be able to get a lot of help when you need some.
Insurance Broker – Service Model
An insurance broker can offer a different service model compared to another insurance broker. For example, an insurance broker can sell insurance directly, while others will use a network. By understanding the service model of an insurance broker you will be able to make a more effective decision. Therefore, when choosing an insurance broker, make sure to consider it offers the type of customer support you expect, how it handles claims, who will resolve claims for you, etc. There are many different types of insurance products available on the market, make sure to find the one that best suits you and your needs.
Insurance Broker and Payment Plans
Some companies will offer more effective and flexible payment plans than others and this is one more factor you want to consider in order to make the best choice. Therefore, you want to also research and find out how the insurance broker you may be interested in working accepts payments. Furthermore, some companies may offer additional discounts and special offers, for example, a discount for automatic withdrawal, a discount for full payment upfront, etc. Make sure to discuss these aspects and possible offers that may be beneficial for you with the representative of the company you will contact. Such secondary but still possibly beneficial and important factors can also affect your final decision and help you make a choice you won't regret.
Choosing an insurance broker – reviews and referrals
Insurance broker – ranking and comparison
Insurance broker – financial stability and strength
Insurance company vs insurance broker
Insurance broker – service model
Insurance broker and payment plans