Recommended Insurance Brokers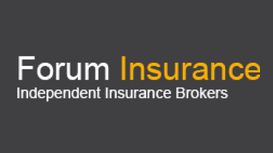 At Forum Insurance we have a dynamic and dedicated group of staff who strive to match our clients needs with the cover that is best for them. With a mix of experienced staff and the recent addition of

some young and energetic talent, we at Forum Insurance have successfully put together the perfect team to service our clients' needs to the highest standards.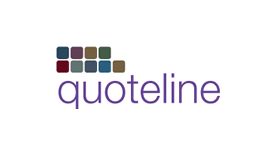 Welcome to Quoteline Direct a one-stop shop for all your insurance needs. Quoteline Direct is an insurance broker with a difference. We have been helping people to cut the cost of their insurance

premiums for more than 45 years, and because we negotiate directly with the biggest names in the business; we can offer highly competitive packages some of which you won't find anywhere else.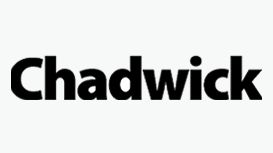 Chadwick Insurances started out as John Chadwick Insurances in 1980, when founder John Chadwick decided to open his own Insurance Brokerage. Prior to opening his own office, John had spent 20 years

working in the Insurance Market in Manchester. Opening the office was a massive risk for John as he then stood the giant task of securing a large enough client base to keep the business running, and with fierce competition from surrounding businesses; he knew that it would be no mean feat.
Are you looking to save money on your personal, commercial or motor trade insurance? Do you want to deal with a company who have a wealth of experience in the motor trade insurance sector? If so,

speak to the experts at Adelphi Insurance Brokers or complete the fields below for your quotation.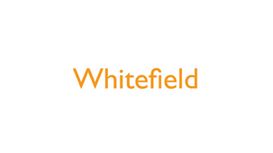 General insurance brokers and intermediaries help millions of businesses and individuals find suitable solutions to manage their risks and are regulated by the Financial Conduct Authority (FCA).

Brokers are the agent of the client, they work in their best interests, providing advice, guidance and choice on a range of risk management services and insurance products.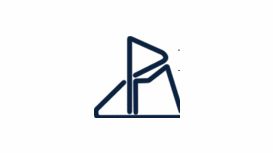 We offer cruising range of all UK Inland Non-Tidal Waters & Broads & Fens. Inland Tidal Waters for access to the Inland Waterways Systems including Canals and Rivers. Collidge and Partners are long

established Insurance Under-Writing Agents for the UK Inland Waterways, who pride themselves on providing a customer service that is second to none and clients with value for money. We have been offering our clients excellent value for over 25 years.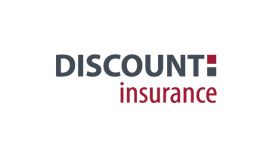 Discount Insurance is committed to chasing down the best deals on the market for our customers. We have a great range of insurance products available at highly competitive rates, including Home,

Landlord, Travel, Pet, Caravan, Income Protection and much more! All of our products are underwritten by leading UK insurers, giving you peace of mind that there is no compromise on the quality of cover.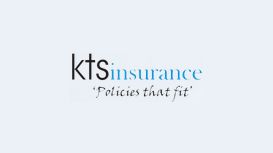 We are a commercial insurance broker offering professional advice on a wide range of insurances. We understand that the cost of insurance can be a major part of your overheads, but inadequate cover

could result in considerably higher costs or ultimately the loss of your business. Because each company is unique, insurance requirements will differ.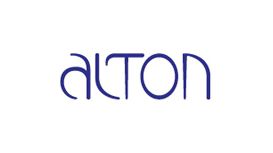 We have been established as a Whole of Market Mortgage Broker in Maidenhead for nine years. During this time we have worked closely with many individuals and families to provide them with the very

best Mortgage service, whether Purchasing or Remortgaging.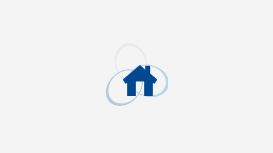 Based in Chester, UK, we're one of the North West's longest established insurance brokers. Marrying traditional values with a modern approach, our business is protecting your business. Discover what

we do, learn more about us as a company or contact a member of our team today.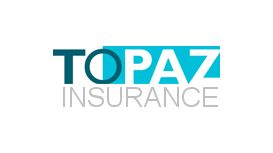 Our customers are our number one priority. And we don't think it's enough to rely on the use of modern technology without building and maintaining face-to-face relationships with our clients.

Therefore, although we have the very latest computer systems to administer our business, we consider our experience and ability to provide that 'personal touch' our most valuable asset.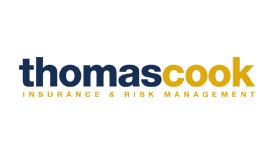 Thomas Cook has been established as an independent insurance broker for over 60 years, giving us a wealth of experience and expertise. We specialise in the fields of commercial insurance and risk

management, serving a client base that includes mid range corporates and large commercial organisations in all sectors. Although based in Burnley, we have always had a wide client base extensively with companies around the UK, and also overseas.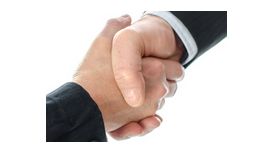 A leading London based commercial insurance brokers and advisers. We have been providing tailored insurance solutions to UK and international clients for over 80 years, utilizing products from leading

UK insurers. Emsons pride ourselves on providing a class-leading service for commercial insurance quotations, policy and claims administration, supported by a highly experienced team of expert advisers.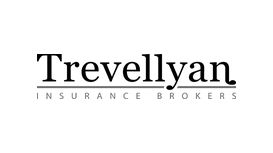 At Trevellyan our goal is to provide outstanding service to our clients by finding the right insurances for their businesses. We are brokers for both business and personal insurance packages ranging

from office insurance, professional Indemnity, Commercial Combined to High Net Worth buildings & contents insurance. At Trevellyan we give clear, independent advice and valuable insights on each insurance product we provide, allowing our clients to get a more relevant insurance meeting their needs.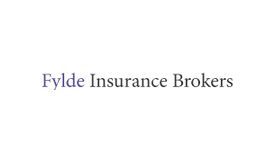 Fylde Insurance Brokers is a trading name of Guy Penn & Co. Ltd who are authorised and regulated by the Financial Conduct Authority. Registered in England & Wales No, 1019647 at Coverpoint House, St.

David's Road South & Hove Road, Lytham St Annes, FY8 1TJ.
---
Nowadays, there are so many options on the market when it comes to insurance, therefore you may find it overwhelming to choose a reliable insurance broker that meets your expectations and needs. When choosing an insurance broker, most people will consider a bunch of different factors and aspects that will affect their final decision, some of the most popular ones of them being the price of the insurance and online reviews, referrals, recommendations. However, while these both measures can affect and dictate your choice of an insurance broker to a big extent, they are both not enough for making the best decision. So if you want to find the best insurance broker for your needs and requirements, here are some of the main aspects you want to consider.
Choosing an Insurance Broker – Reviews and Referrals
Of course, the first thing many people will do when looking for an insurance broker is to gather as much information and opinions from as many different sources as possible. Asking for recommendations, referrals, and checking out all online reviews and testimonials available in a good start to help you at least narrow down your options to the best insurance broker for your needs. Since consumer reviews can be based on different experiences with different types of insurances, some of them won't help you make a final choice and choosing an insurance broker. Furthermore, keep in mind that some reviews may be biased towards and insurance broker and service. Therefore, you want to take your time and research all the information online carefully. When reading online reviews for an insurance broker it is always good to understand what the writer is referring to, what type of insurance broker service they have purchased, and then decide if the experience and opinion shared is relevant to you. Also, consider carefully if the experience shared online for an insurance broker is referred to a person, representative and employee of the insurance broker, or a certain insurance broker service/product. Finally, if you want to further discuss an online review of an employee of the insurance broker, do not hesitate to contact the broker and speak to the person. They should be able to give you feedback and address the question you ask, from now on you can draw your conclusions.
Insurance Broker – Ranking and Comparison
Make sure to check out general consumer surveys when you want to compare one insurance broker with another or simply draw conclusions about the overall performance of an insurance broker. You can find these surveys online and they are a good measure for evaluating an insurance broker and its performance. Such surveys often compare one insurance broker to another side by side, which will help you narrow down your options quickly and easily. Keep in mind that you have to look for independent, unbiased rankings that are based on real customer reviews and options shared. Therefore, look for a ranking of an insurance broker only from credible and reliable sources.
Insurance Broker – Financial Stability and Strength
Whenever you are trying to figure out of an insurance broker is good or not, take into account its financial stability and strength too. A good insurance broker will normally perform financially good too. In order to pay out claims, an insurance broker should have assets and be financially stable and strong.
Insurance Company vs Insurance Broker
Local insurance companies can make a lot of difference when you choose an insurance broker. You want to look for an insurance broker representative or an agent, who can generally offer good customer service, is knowledgeable, experienced, and a good listener, someone competent enough to give good advice, someone reliable. You may choose to work with a reliable and reputable insurance broker, but it can also happen that their employee, who is your point of contact, is someone, who cannot offer the level of service you expect. So don't hesitate to research in-depth the insurance broker you buy your insurance from and also learn more about the representative of the insurance broker who sells you the insurance. In case you are able to build a good relationship with this insurance broker person, you will be able to get a lot of help when you need some.
Insurance Broker – Service Model
An insurance broker can offer a different service model compared to another insurance broker. For example, an insurance broker can sell insurance directly, while others will use a network. By understanding the service model of an insurance broker you will be able to make a more effective decision. Therefore, when choosing an insurance broker, make sure to consider it offers the type of customer support you expect, how it handles claims, who will resolve claims for you, etc. There are many different types of insurance products available on the market, make sure to find the one that best suits you and your needs.
Insurance Broker and Payment Plans
Some companies will offer more effective and flexible payment plans than others and this is one more factor you want to consider in order to make the best choice. Therefore, you want to also research and find out how the insurance broker you may be interested in working accepts payments. Furthermore, some companies may offer additional discounts and special offers, for example, a discount for automatic withdrawal, a discount for full payment upfront, etc. Make sure to discuss these aspects and possible offers that may be beneficial for you with the representative of the company you will contact. Such secondary but still possibly beneficial and important factors can also affect your final decision and help you make a choice you won't regret.
Choosing an insurance broker – reviews and referrals
Insurance broker – ranking and comparison
Insurance broker – financial stability and strength
Insurance company vs insurance broker
Insurance broker – service model
Insurance broker and payment plans