Recommended Insurance Brokers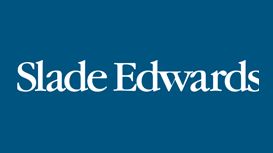 Slade Edwards have been helping people with personal and commercial insurance for nearly 40 years. Based from our office in Horsham, West Sussex we have become a respected and trusted broker for

thousands of clients. We offer a personal and consistent service from initial contact through to mid-term and renewal consultation. As a Member of the Broker Network we have access to enhanced insurer facilities giving you the widest possible number of options and competitive prices.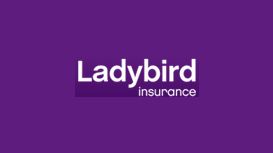 Ladybird Insurance are part of the award winning Fresh Insurance Group which was established in 2002 and is one of the largest, privately owned insurance brokers in the UK. Ladybird Insurance was one

of the original pioneers of bespoke 'Lady Driver' insurance policies and have been saving motorist's money for over 11 years. Since the law changed in 2012 we are now able to offer fantastic savings to both male and female drivers alike.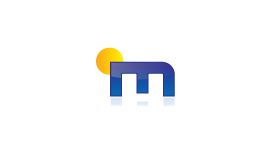 The Moneyworld web site is an execution only service. We do not offer advice and anything on this web site should not be considered as advice. When investing or arranging a policy through the

Moneyworld web site you will have have chosen the investment or policy yourself and will accept responsibility for all choices and decisions made.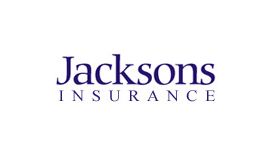 Jacksons were founded in 1923 and operates as an independent insurance and risk management brokerage. We have a long tradition of high quality service and expertise in both commercial and personal

insurance, ensuring you receive personal attention and a service you can trust and rely on. We have developed strong connections with the UK's most respected Insurers and are, therefore, able to provide comprehensive and competitive insurance products to our clients.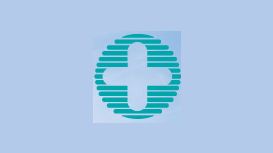 Optimum Global is an international insurance specialist with experience in providing International Insurance Solutions to companies and families. We are a highly reputable company with many years

experience, offering world class insurance through an exceptional personal and dedicated service. We have designed our products and services to provide you with the solution that is personalised to you and will ensure peace of mind. We are extremely proud of what we do and we hope that you will be too.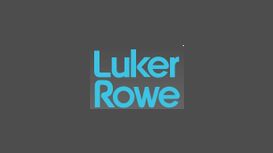 Since 1989 we have been providing insurance broking services to businesses and private individuals. Luker Rowe is an independent owner managed business committed to delivering the highest quality

professional and personal service providing intelligent and impartial advice. This dedication to professionalism was recognised when we achieved Chartered status in 2009, one of the first brokers to do so. We are committed to delivering value to our clients at every level.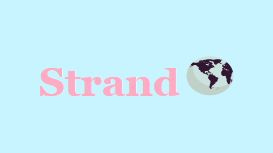 Strand Insurance are a dynamic team of advisors here to look after your needs of protection by offering expert advice on different types of insurance including car, home and pet insurance. We were

first formed providing advice on only car insurance but have since expanded into various other sectors due to the confidence we have received from excellent customer feedback. This has left us more determined than ever to keep our standards of customer service as high as the policies we advise on.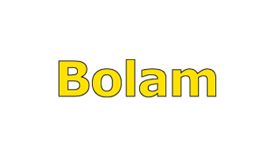 We are completely independent which means that we are free of most constraints that can hinder many of our competitors and can therefore operate with autonomy and flexibility. Lloyd Bolam Insurance

Brokers Ltd is an Independent Insurance Intermediary which is authorised and regulated by the Financial Conduct Authority. Our Financial Conduct Authority Registered number is 306883 and this may be confirmed on their Register or by visiting the Financial Conduct Website.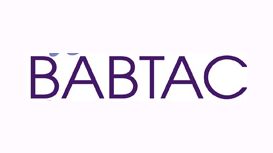 BABTAC Limited is a not for profit company, limited by guarantee and owned and managed by its members. BABTAC Limited is an Appointed Representative of Balens Limited, Bridge House, Portland Road,

Malvern, WR14 2TA, who are authorised and regulated by the Financial Conduct Authority.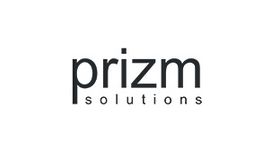 Prizm are simply a breathe of fresh air when it comes to insurance. They advise and assist in getting you insured in the right way to cover all eventualities. When I needed to insure my business, they

recommended the right product and took all of the headaches away from choosing which policy was best. I would never go back to a search engine again as you just don't get the service when you buy insurance through a faceless website. Prizm get you insured properly and the prices are fantastic too!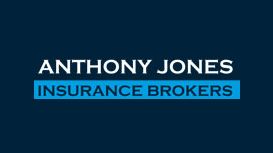 We at Anthony Jones Insurance Brokers understand that trust and reputation are not earned overnight. But for the last 25 years we have been quietly working at it. As a result, we have built valuable

relationships with both clients and insurers. Our close-knit team of senior executives share the same conviction - that our success depends upon our ability to sustain long-term relationships based on a high level of personal service.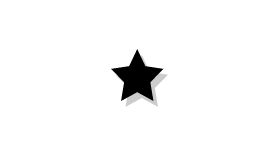 At Prestige Car Insurance we understand the need for a service that will meet the high demands of our customers. When it comes to insuring luxury and performance cars, the right cover is as important

as price. This is why Prestige Car Insurance combines the two, a service unlike any other and a price to match.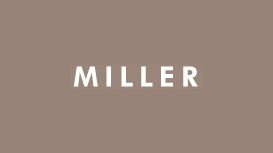 stewartmillerinsurance.co.uk
Quality, knowledge, expertise: They're values that Stewart Miller Insurance has upheld since 1975 and they continue to 'add value' to our customers nationwide today. We take pride in providing you

with the best possible combination of cover, pricing and service.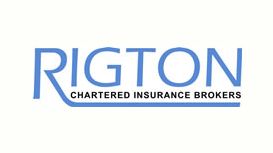 On our website you will find details of various insurance policies we can provide you. These will reduce your insurance premiums, extend your covers and hopefully provide you with something you won't

find elsewhere. If you think there could be some benefit in having a discussion with us and exploring the possibilities open to you, then let's have a chat. Our quotations are with no obligation so there really is nothing to lose.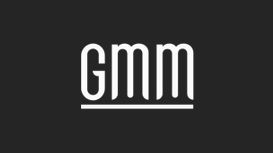 GMM Commercial Insurance Services Ltd is authorised and regulated by the Financial Conduct Authority under register number 458372 and holds Interim Permission as a Credit Broker 596383. GMM Commercial

Insurance Services Ltd does not charge any fees to customers in relation to Credit Broking activities. Director: Simon Rice Cert PFS | GMM Insurance is the trading name of GMM Commercial Insurance Services Ltd. Registered No. 5735275. Registered in England at 3 Southernhay West, Exeter, Devon, EX1 1JG.
---
Nowadays, there are so many options on the market when it comes to insurance, therefore you may find it overwhelming to choose a reliable insurance broker that meets your expectations and needs. When choosing an insurance broker, most people will consider a bunch of different factors and aspects that will affect their final decision, some of the most popular ones of them being the price of the insurance and online reviews, referrals, recommendations. However, while these both measures can affect and dictate your choice of an insurance broker to a big extent, they are both not enough for making the best decision. So if you want to find the best insurance broker for your needs and requirements, here are some of the main aspects you want to consider.
Choosing an Insurance Broker – Reviews and Referrals
Of course, the first thing many people will do when looking for an insurance broker is to gather as much information and opinions from as many different sources as possible. Asking for recommendations, referrals, and checking out all online reviews and testimonials available in a good start to help you at least narrow down your options to the best insurance broker for your needs. Since consumer reviews can be based on different experiences with different types of insurances, some of them won't help you make a final choice and choosing an insurance broker. Furthermore, keep in mind that some reviews may be biased towards and insurance broker and service. Therefore, you want to take your time and research all the information online carefully. When reading online reviews for an insurance broker it is always good to understand what the writer is referring to, what type of insurance broker service they have purchased, and then decide if the experience and opinion shared is relevant to you. Also, consider carefully if the experience shared online for an insurance broker is referred to a person, representative and employee of the insurance broker, or a certain insurance broker service/product. Finally, if you want to further discuss an online review of an employee of the insurance broker, do not hesitate to contact the broker and speak to the person. They should be able to give you feedback and address the question you ask, from now on you can draw your conclusions.
Insurance Broker – Ranking and Comparison
Make sure to check out general consumer surveys when you want to compare one insurance broker with another or simply draw conclusions about the overall performance of an insurance broker. You can find these surveys online and they are a good measure for evaluating an insurance broker and its performance. Such surveys often compare one insurance broker to another side by side, which will help you narrow down your options quickly and easily. Keep in mind that you have to look for independent, unbiased rankings that are based on real customer reviews and options shared. Therefore, look for a ranking of an insurance broker only from credible and reliable sources.
Insurance Broker – Financial Stability and Strength
Whenever you are trying to figure out of an insurance broker is good or not, take into account its financial stability and strength too. A good insurance broker will normally perform financially good too. In order to pay out claims, an insurance broker should have assets and be financially stable and strong.
Insurance Company vs Insurance Broker
Local insurance companies can make a lot of difference when you choose an insurance broker. You want to look for an insurance broker representative or an agent, who can generally offer good customer service, is knowledgeable, experienced, and a good listener, someone competent enough to give good advice, someone reliable. You may choose to work with a reliable and reputable insurance broker, but it can also happen that their employee, who is your point of contact, is someone, who cannot offer the level of service you expect. So don't hesitate to research in-depth the insurance broker you buy your insurance from and also learn more about the representative of the insurance broker who sells you the insurance. In case you are able to build a good relationship with this insurance broker person, you will be able to get a lot of help when you need some.
Insurance Broker – Service Model
An insurance broker can offer a different service model compared to another insurance broker. For example, an insurance broker can sell insurance directly, while others will use a network. By understanding the service model of an insurance broker you will be able to make a more effective decision. Therefore, when choosing an insurance broker, make sure to consider it offers the type of customer support you expect, how it handles claims, who will resolve claims for you, etc. There are many different types of insurance products available on the market, make sure to find the one that best suits you and your needs.
Insurance Broker and Payment Plans
Some companies will offer more effective and flexible payment plans than others and this is one more factor you want to consider in order to make the best choice. Therefore, you want to also research and find out how the insurance broker you may be interested in working accepts payments. Furthermore, some companies may offer additional discounts and special offers, for example, a discount for automatic withdrawal, a discount for full payment upfront, etc. Make sure to discuss these aspects and possible offers that may be beneficial for you with the representative of the company you will contact. Such secondary but still possibly beneficial and important factors can also affect your final decision and help you make a choice you won't regret.
Choosing an insurance broker – reviews and referrals
Insurance broker – ranking and comparison
Insurance broker – financial stability and strength
Insurance company vs insurance broker
Insurance broker – service model
Insurance broker and payment plans