Recommended Insurance Brokers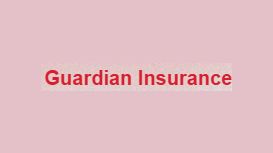 Military Insurance: Your family is precious, therefore you need to know that they would be financially secure if you should die unexpectedly. Guardian Insurance is dedicated to providing competitively

priced insurance tailored specifically at the Armed Forces.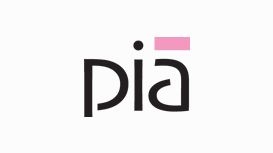 Over the last few years we have seen a number of changes in the General Insurance Market, not least of which has been the way in which this sector has become regulated. This has caused a number of

Insurance Brokers and Advisers to merge into larger groups, or in some cases even cease trading altogether, when faced with the potential economic and administrative burdens of the new regulatory regime.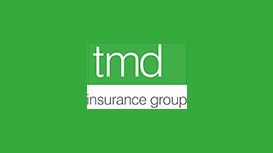 We operate primarily within the commercial insurance market, arranging policies for many different clients, ranging from SMEs to corporates, across London and the UK. We provide a range of bespoke

personal insurance products for private clients, covering motor, household, travel and high net worth assets to suit your individual requirements.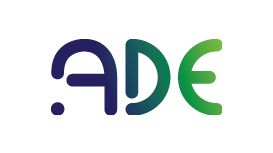 Since 1978 our family-run business has provided insurance for a wide range of clients. Our tailor-made policies have ensured we remain one of the leading brokers for car, household and van insurance,

as well our specialist horsebox, motorcycle carriers and horsebox roadside rescue polices.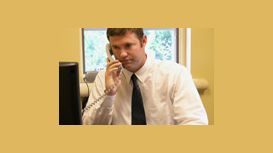 For 40 years RMJ has provided cost-effective services as registered insurance brokers and independent financial advisers. We are committed to providing you with a first class personalised and

professional service and offer a wealth of experience to accomodate all your business insurance, personal insurance and financial service requirements. Throughout the site you can see the range of services we offer as well as information to assist you in the event of a claim.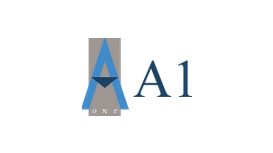 We provide peace of mind by researching the market to find quality policies from the industry's most trusted insurers, at the best possible prices. We pride ourselves on our independence and our

ability to deliver a friendly, professional service that will save you time and keep you coming back to us year after year.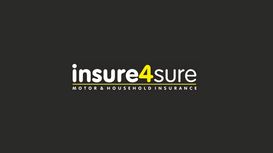 We believe that when our customers need us, the little things we do to help can sometimes make the biggest difference. Looking for cheap car insurance with quality cover can be time consuming. So why

not let insure4sure do the hard work for you? We'll not only save you time by searching top UK car insurance companies for you. What's more, even though we offer you cheap car insurance, we fully understand that quality cover is just as important as a low price.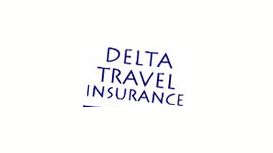 Delta Travel Insurance was established in 1971. We are a small family run business and we pride ourselves on our high quality personal service. Typically a family could save over £100 per year by

taking out annual travel insurance cover with us instead of paying at the Travel agents. Why pay up to £50 per holiday for insurance? Call us today and speak to one of our experienced travel insurance advisors.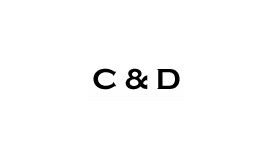 We specialise in providing you with quality, professional financial advice that you can trust. Whatever your particular requirements, whether it be a mortgage, remortgage, buy to let, or protection

against accident, sickness or death we can ensure that we find the best solution for you.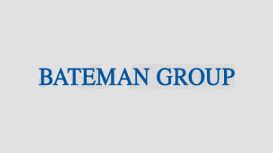 The Bateman Group are expert insurance brokers, and can help you find the right cover for your home, business and personal assets. From insuring your car and art collection, to your small business or

racing team, to providing specialist insurance for landlords and hotels, The Bateman Group's experience ensures that we can get you the cover you need, whatever your situation.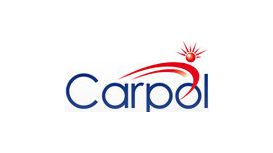 Welcome to Carpol Insurance Consultants Ltd, the one stop site for all your General Insurance needs. An independent intermediary established in 1977, we pride ourselves in providing a complete service

to all our clients. As appointed agents for over 50 different Insurers, Lloyds Syndicates and Underwriting Agencies, we are ideally placed to match your individual requirements to the policy best suited for you.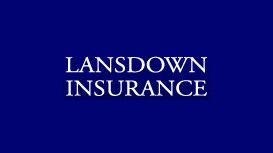 lansdowninsurancebrokers.com
Lansdown Insurance Brokers is an independent private partnership established over 50 years ago in Cheltenham. Authorised and regulated by the Financial Conduct Authority to give impartial advice on

insurance matters, we now handle the affairs of thousands of clients in the UK and throughout the world. Having specialists in all fields of insurance we are uniquely positioned to provide impartial advice and report on existing policies without charge or obligation.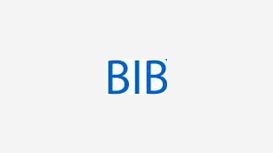 We are an Insurance Broker who specialises in providing all types of Insurance both locally and nationally. We have been trading since 1963 and the company has been built on providing customers with

products that suit their needs together with a high level of personal customer service.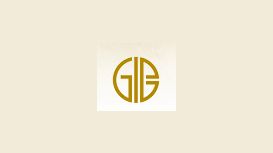 Gothic Insurance Brokers Ltd. was established in 1966 and has developed a wealth of knowledge and expertise in the insurance industry. The company continues to trade from it's original location at

Gothic House in Old Harlow and prides itself on providing a personal, friendly and professional broking service across all classes of Personal & Commercial insurance. We aim to provide a solution for every risk presented to us no matter how large or small, complex or unusual.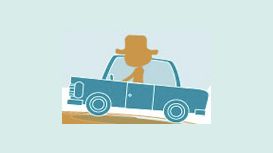 We are one of the leading insurance brokers offering our customers solid insurance solutions based on modern ideas with traditional principles. We are proud to manage 100% of our operations from our

three local offices in Barnehurst and Welling - so we are close at hand whenever you need us. Established since the 1960's we are an independent brokerage with access to hundreds of insurance schemes - therefore offering you a wider range of products.
---
Nowadays, there are so many options on the market when it comes to insurance, therefore you may find it overwhelming to choose a reliable insurance broker that meets your expectations and needs. When choosing an insurance broker, most people will consider a bunch of different factors and aspects that will affect their final decision, some of the most popular ones of them being the price of the insurance and online reviews, referrals, recommendations. However, while these both measures can affect and dictate your choice of an insurance broker to a big extent, they are both not enough for making the best decision. So if you want to find the best insurance broker for your needs and requirements, here are some of the main aspects you want to consider.
Choosing an Insurance Broker – Reviews and Referrals
Of course, the first thing many people will do when looking for an insurance broker is to gather as much information and opinions from as many different sources as possible. Asking for recommendations, referrals, and checking out all online reviews and testimonials available in a good start to help you at least narrow down your options to the best insurance broker for your needs. Since consumer reviews can be based on different experiences with different types of insurances, some of them won't help you make a final choice and choosing an insurance broker. Furthermore, keep in mind that some reviews may be biased towards and insurance broker and service. Therefore, you want to take your time and research all the information online carefully. When reading online reviews for an insurance broker it is always good to understand what the writer is referring to, what type of insurance broker service they have purchased, and then decide if the experience and opinion shared is relevant to you. Also, consider carefully if the experience shared online for an insurance broker is referred to a person, representative and employee of the insurance broker, or a certain insurance broker service/product. Finally, if you want to further discuss an online review of an employee of the insurance broker, do not hesitate to contact the broker and speak to the person. They should be able to give you feedback and address the question you ask, from now on you can draw your conclusions.
Insurance Broker – Ranking and Comparison
Make sure to check out general consumer surveys when you want to compare one insurance broker with another or simply draw conclusions about the overall performance of an insurance broker. You can find these surveys online and they are a good measure for evaluating an insurance broker and its performance. Such surveys often compare one insurance broker to another side by side, which will help you narrow down your options quickly and easily. Keep in mind that you have to look for independent, unbiased rankings that are based on real customer reviews and options shared. Therefore, look for a ranking of an insurance broker only from credible and reliable sources.
Insurance Broker – Financial Stability and Strength
Whenever you are trying to figure out of an insurance broker is good or not, take into account its financial stability and strength too. A good insurance broker will normally perform financially good too. In order to pay out claims, an insurance broker should have assets and be financially stable and strong.
Insurance Company vs Insurance Broker
Local insurance companies can make a lot of difference when you choose an insurance broker. You want to look for an insurance broker representative or an agent, who can generally offer good customer service, is knowledgeable, experienced, and a good listener, someone competent enough to give good advice, someone reliable. You may choose to work with a reliable and reputable insurance broker, but it can also happen that their employee, who is your point of contact, is someone, who cannot offer the level of service you expect. So don't hesitate to research in-depth the insurance broker you buy your insurance from and also learn more about the representative of the insurance broker who sells you the insurance. In case you are able to build a good relationship with this insurance broker person, you will be able to get a lot of help when you need some.
Insurance Broker – Service Model
An insurance broker can offer a different service model compared to another insurance broker. For example, an insurance broker can sell insurance directly, while others will use a network. By understanding the service model of an insurance broker you will be able to make a more effective decision. Therefore, when choosing an insurance broker, make sure to consider it offers the type of customer support you expect, how it handles claims, who will resolve claims for you, etc. There are many different types of insurance products available on the market, make sure to find the one that best suits you and your needs.
Insurance Broker and Payment Plans
Some companies will offer more effective and flexible payment plans than others and this is one more factor you want to consider in order to make the best choice. Therefore, you want to also research and find out how the insurance broker you may be interested in working accepts payments. Furthermore, some companies may offer additional discounts and special offers, for example, a discount for automatic withdrawal, a discount for full payment upfront, etc. Make sure to discuss these aspects and possible offers that may be beneficial for you with the representative of the company you will contact. Such secondary but still possibly beneficial and important factors can also affect your final decision and help you make a choice you won't regret.
Choosing an insurance broker – reviews and referrals
Insurance broker – ranking and comparison
Insurance broker – financial stability and strength
Insurance company vs insurance broker
Insurance broker – service model
Insurance broker and payment plans