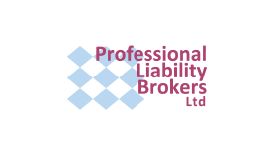 No two businesses are alike – Professional Indemnity Insurance cannot be segmented like a property or vehicle with pre-existing data and rates – a Ford Fiesta is a Ford Fiesta, and a semi-detached property in postcode MK3 is a semi-detached property in postcode MK3.
Business Insurance, especially Professional Indemnity Insurance requires expert consideration of what a business does, for whom, its size, its own clientele demographics – and what cover and premium are most suitable for its overall needs.
We differentiate from most Insurance Brokers you find on the internet – firstly, we specialise in MICRO and SME business start-ups. You'd be surprised what many Insurers consider as microsome consider micro as less than £5m T/O – not bad for a start-up company!
This means that there is plenty of scope for negotiation with many Insurers (we have access to over 150 agencies) that will compete for your business. There really is no one-stop quotation engine that can provide a full solution offering competitive terms with comprehensive cover to businesses that range from Accountants to Zoologists, each with its own specialisms.
At Professional Liability Brokers we are proud to be Independent Brokers and pride ourselves on service and integrity. We are part of the Ten Broker Network which also guarantees us full market penetration.
Not only do we provide specialist advice to new start-ups and regional businesses advising on all their business insurance needs, with a specialist niche for Professional Indemnity Insurance but alongside this, we can also provide insurances for Public & Employers
Liability, Legal Expenses (before and after the event), Office and "Office from home" cover, Cyber Liability Insurance and Directors & Officers Insurance.

Contact Details
Professional Liability Brokers Ltd
70 Gracechurch Street
London Bridge, South East London
EC3V 0HR
Get Directions
Show map
Business Verification Status
Company Type: Ltd Company
Services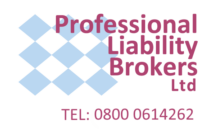 Freelance Solicitors require Professional Indemnity Insurance that complies with SRA regulations, arranging adequate and appropriate cover if providing reserved legal services to the public.
What differences are there between a Consultant Solicitors and Freelance Solicitors Insurance?
As a Consultant Solicitor, you must operate under the umbrella of a fully regulated SRA firm whose Professional Indemnity Insurance almost always provides cover for work you undertake but a Freelancer Solicitor must purchase his own Insurance.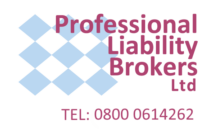 Contractors operating in the Security and Fire Protection industries have specific insurance requirements requiring Public & Products Liability, including Inefficacy (failure to produce the desired effect), Employers Liability, Professional Negligence (Design work) and various other related insurances.
Few Insurance Brokers specialise in these areas, but with PLB's experience, you can be sure you are in good hands.
Since the Grenfell Tower tragedy, Security and Fire Protection Contractors & Consultants are facing significant challenges in securing the right cover for their needs, and at reasonable rates or even cover at all. This is due to a contraction in the Insurance Insurance Market, mainly bought on by a re-insurers change in appetite.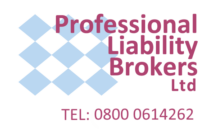 Developers of construction projects, their Funders and Bankers will insist on protecting their financial interests at every stage of a construction project and thereafter protecting their interests.
Ensuring that Professional Indemnity cover is maintained by those involved, from Architect to Contractor is one way to ensure they are able to protect their financial interests.

Contractors with limited or no obvious involvement in the design process are often required to purchase Professional Indemnity cover.
Something to be aware of is that Professional Indemnity Insurance is arranged on a "claim made" basis – which means that cover is only provided for claims made during the period of insurance – so if a contractor is required to purchase covers for 12 years, insurance covers must be purchased annually for the period.
Construction Contractors are facing significant challenges in securing Professional Indemnity cover at reasonable rates or even cover at all, due to a contraction in the Professional Indemnity Insurance Market.
Reviews and Ratings
We do not have any reviews about Professional Liability Brokers Ltd available right now.