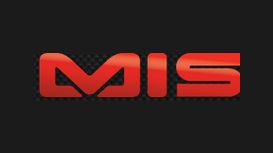 Do you need to insure your race or rally car for accident damage while competing? Do you require commercial insurance for your business, premises and equipment? Or, do you simply want to insure your car for a track day - if so Lockton MIS Motorsport will have a solution for you. With our exclusive markets Lockton MIS are unlimited as to the covers they can provide and moreover with direct access to insurers Lockton MIS are assured of the most competitive rates.
Our team of professionals have vast experience in motorsport and understand the demands and needs of the sport. We promise to always work with you and not against you to ensure you have the best cover possible at an affordable price; more importantly in the event of a claim we will always strive to turn your claim around in the shortest time possible. Our unique fast track claims service means we can authorise payment with insurers within 48 hours therefore getting you back on the track.
---
Services

MIS Motorsport originated from a small desk within a local brokerage and rapidly expanded into a worldwide brand employing agents throughout the world. Spearheaded by Dermot Hanafin, the company fast became one of the most influential brokers in the motorsport market. With over 20 years' experience of placing insurance into the Lloyd's of London and Company Markets, together with his passion for racing and rallying in events throughout theworld, Dermot's experience was key to the solid foundations upon which the business was built.
In June 2014 MIS Motorsport became a division of the Lockton Group of Companies and is now known as Lockton MIS Motorsport. Lockton is the largest privately owned global broker with the focus on clients and its people rather than external analysts and shareholders. Becoming part of the Lockton Group of Companies not only cements our position as one of the leading suppliers of insurance to the motorsport industry but also enhances the geographical scope and range of products that we are able to offer.
We have a wide range of clients, from individual drivers competing in local events to works teams' competing internationally, which demonstrates our ability to handle the insurance requirements at all levels of the motorsport industry. We offer a complete range of insurance that may be required by any team, driver, organisation or governing body, ranging from motor trade, commercial insurance, personal accident, on track/event and liability coverage. Claims? We are proud of our claims department, we have an exclusive fast track service with insurers and are able to authorise payment of claims within 48 hours (subject to alldocumentation being received). Unlike some competitors we will not charge any claims handling fees or delay any payment. Lockton MIS Motorsport understand the financial importance of getting your vehicle back on track and will always endeavour to pay your claim as quickly as possible.
The Lockton MIS Motorsport team consists of highly motivated, experienced professionals who are specialists in this field. We understand the demands of the motorsport industry and are able to work with you to achieve the package of insurances that most suit your requirements at a price that is affordable. We pride ourselves in the quality and efficiency of our services and through these we maintain the high standards expected from our clients.
Reviews and Ratings
We do not have any reviews about Motorsport Insurance Services available right now.