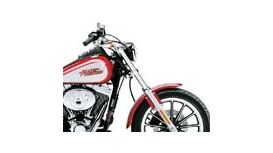 So you've past your test, bought yourself a Kawasaki and now it's time to arrange motorcycle insurance. Where do you start? As with most things these days the internet is a great place to start although your motorcycle test centre may also be able to point you in the direction of a good Kawasaki insurance specialist so it's worth asking the question. Alternatively, if you have any friend that own motorbikes, you could ask them who they insure their bikes with. This would be particularly relevant if you have friends who are fellow Kawasaki riders.
Identifying the best Kawasaki insurance policy for you is very much like searching for the best car insurance policy. Different insurance companies will offer policies at different prices and with different features. However, whereas with a car insurance policy many of us are tempted to opt for the cheapest policy this may not be the best option with a motorbike insurance policy.
---
Reviews and Ratings
We do not have any reviews about Motorbike Insurance Review available right now.