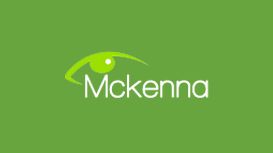 Are you juggling lots of debts? Do you find yourself in mortgage arrears, credit card debt, purchase agreements, and in bad debt? If you do, we, McKenna & Associates are here to give you debt consolidation options, and financial advice to establish which solution will be best suited for your current and future financial needs. Our loan experts, who have over 12 years experience, will help you combine all monthly payments into a single, affordable payment. Debt consolidation basically entails taking a loan to offset a number of other loans, and commit to paying that single loan.
Debt consolidation relieves you off the burden or commitment to making payments to different money lenders and gives you the option of making one single payment per month. You can take a loan at a lower interest rate to pay off a number of other loans. This will reduce the interest you pay on your credit cards, mortgage, store cards, overdrafts and other loans.
---
Contact Details
Mckenna Associates Insurance Services
80-82 Alma Rd
Peterborough, Cambridgeshire
PE1 3AW
Get Directions
Show map
Reviews and Ratings
We do not have any reviews about Mckenna Associates Insurance Services available right now.