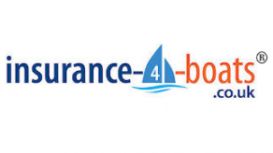 Porthcawl Insurance Consultants was founded in 1967 by the late Lindsay Knipe and is now run by his son Stephen Knipe & his wife Belinda since 2002. Stephen has a wealth of boating experience over 30 years and has been on the Porthcawl RNLI Atlantic 85 & D Class Lifeboats since 1990 and been a helmsman for the last 15 years, he has also raced in the National Zap Cat series and understand mariners needs for quality hassle free marine insurance.
Stephen is joined by his wife and daughter and a team of other advisers to help you through the minefield of "marine insurance".
---
Services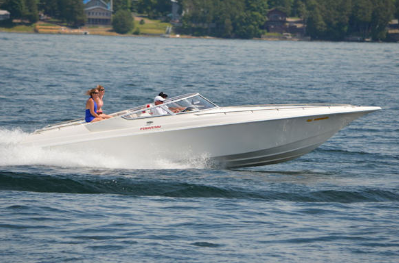 Our Sports Boat policies ensure you are fully covered in the event of an accident. Insurance for speedboats tend to be more expensive than the majority of similarly price vessels as owners predominantly purchase "speed boats" for one reason to "GO FAST" across the water. This greatly increases the risk of an accident and injuries and therefore is likely to be more expensive.
Additional cover for water skiing and water toys (inflatable bananas and donuts) is available if required. Cover for toys can be more expensive to insurer as the person being towed has little or NO control over their direction (unlike water skiers) therefore it is more likely that a collision can occur with another vessel/person/pontoon or jetty.
A RIB or "Rigid Inflatable Boat" usually consists of a strong rigid frame with a tough inflatable skin that ensures the weight of the vessel is kept to a minimum. The addition of an outboard or inboard engine then ensures that the RIB can travel very fast over the water and remains excellent value for money whether the vessel is being used for cruising, fishing or water skiing. These type of vessel have evolved to become a popular choice for mariners who wish to carry out a number of marine activities.
Our RIB policies ensure you are fully covered in the event of an accident, whether you wish to cover a small 3M RIB or larger 15M RIB we can help.
Reviews and Ratings
We do not have any reviews about Insurance 4 Boats available right now.