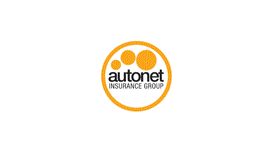 Autonet Insurance is a privately owned company, first established in 1998 in Stoke-On-Trent; this was the opening chapter in what has become a very successful insurance story. After just two years the company hit a turnover of one million pounds. Success continued year after year and the company has grown to become the UK's largest independent van insurance broker with a turnover in excess of £100 million.
Our philosophy is at the core of everything we do; to provide a superior and professional service to customers. We are committed to helping our 600 plus staff to achieve their goals and encourage them to be the best at what they do.
Autonet handles over 600,000 calls a year and maintains excellent relationships with over 30 of the leading and most trusted insurance providers. The company pride themselves on being the employer of choice in the local area.
---
Reviews and Ratings
Jim Swan, Redcar, North Yorkshire
No stars giving. Went thru an insurance comparison site and Autonet came up best, so I went for the deal, so I placed all my payment and details in. Went to pay my amount only to it saying payment details have not gone through. Saying it may have gone through but there's been an error. So I rang Autonet and spoke to a really unhelpful guy after giving all my details and reference number still unhelpful saying he can't check to see if it has not gone through. He said I will have to contact my bank and cancel it. I didn't want to proceed as a simple thing like making a payment was a big issue for them. And here is the best all this costs you on the phone!
YES, YOU PAY FOR THE PHONE CALLS BECAUSE THEY CAN'T GET THERE ACT TOGETHER.
Yvonne Few, Narberth, Pembrokeshire
Don't call this number as I was on the phone for over an hour and it cost me £18-00.