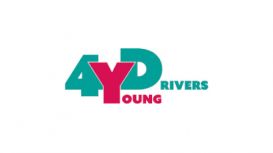 You'll find great deals on young drivers' insurance here at 4 Young Drivers. We're industry specialists, with years of experience in finding cheap car insurance for new drivers, with access to some of the UK's leading insurance companies. We also offer a warm welcome to students seeking affordable temporary car insurance, learner drivers, drivers with convictions and drivers with or without no claims bonus.
Still on a provisional driving licence? Not a problem! We have special policies just for you. Get your first insurance through us for great cover at a price you can afford... Get a quote for black box (telematic) insurance or choose a non-black box policy if that's what you prefer.
If you're a young driver under 25, under 21 or even a teenager, get a quote to see how much you could save on your car insurance this year.
---
Services
We understand that many young drivers prefer more traditional car insurance, without a black box. A telematics policy isn't for everyone, so if you're looking for affordable young driver insurance with fewer restrictions, we've got you covered. 4 Young Drivers works with a range of specialist young driver insurers, offering affordable insurance you can rely on.
We've teamed up with Choose Your Insurance to offer temporary learner driver insurance for provisional licence holders, so you can gain driving experience in your own name, either in your own car or a car belonging to a parent or friend (with no risk to their no claims bonus if you're driving!).
A young driver with a fast car? We're specialists in both, so enquiries for sports car insurance and high-performance cars aren't a problem, even if you're under 25. We can secure good rates for you. We're the recognised insurance industry experts for higher risk drivers; we'll search our panel of insurance providers for the best rates, so whether you're driving Dad's old jalopy or a Porsche 911 Carrera, we have the experience to find you a policy that's right for you.
Reviews and Ratings
We do not have any reviews about 4 Young Drivers available right now.