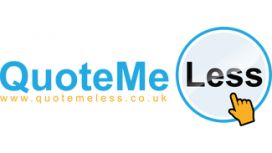 Our award winning insurance brokers recommended by WHICH, search the whole of the market to help find you the best deals. Our price comparison site has been designed with ease of use in mind, helping you to find the cheapest quotes. So try QuoteMeLess.co.uk easy comparison process, and within minutes you can compare quotes from most online providers.
So at QuoteMeLess we work with award winning insurance brokers , who have been certified as Independent Financial Advisors (IFA), they take their time in pricing up a quote to match all your needs and requirements. We let the experts do the work; we also give you quotes under no obligation. IFA are regulated and they have rules set in place to protect your hard earned money and in turn provide you reassurance for a safe future.
To maintain a high standard and to stay consumer focused, we make sure you have the right professional offering you the best and safest service you require. We also make sure you know what you are getting, how much you are paying and ensure there are no hidden charges. We let the experts deal with all your requirements.
---
Contact Details
Quote Me Less
3 Westfield Road
Worcester, Worcestershire
WR3 7TQ
Reviews and Ratings
We do not have any reviews about Quote Me Less available right now.